There were 1 posts tagged: Starstruck Studio
July 22nd, 2021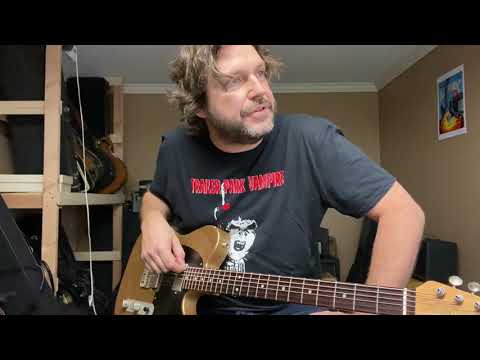 Chapters
00:00
- Slow ambient jam
02:17
- Hello, class!
04:37
- Baritone strings / Gauge
05:29
- Wrapping strings
06:28
- Jerry Jones Neptune Longhorn Baritone / A tuning
07:40
- Gibson Eb-2D Bass garage sale
Notes
Hello class, just a brief exploratory look at baritone guitars….keep in mind, EVERY guitar sounds cool when you tune it down low enough. Props to John Scott from Bluesman Vintage guitars in Nashville. You may want to contact him if you like lightweight guitars…the Strat he had with him yesterday was literally the lightest Strat i have ever felt in my entire life…5 pounds tops.
If you guys want either of the two instruments from Uncle Larrys Garage Sale just email me at
tombukovac@gmail.com
Buyer pays all shipping
Homeskoolin merch available at
www.guitarhouse.net
Paypal tip jar is
tombukovac@gmail.com
Venmo tip jar is @Tom-Bukovac-1