March 18th, 2022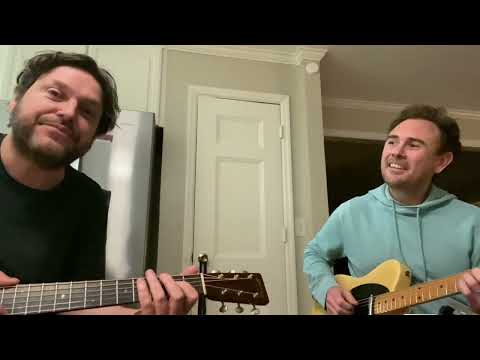 Chapters
00:00
- Guitar playing and conversation with Jedd Hughes
Notes
Long form Friday night convo…Larry hangs out with one of his favorite humans and oldest friends on this earth….Jedd Hughes.
TAGS
March 18th, 2022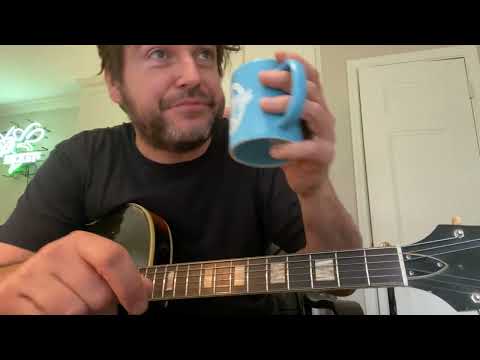 Chapters
00:00
- Country/Blues pickin' with some sweet feedback
03:05
- Hello, friends! / Sending things in the mail
04:20
- Olds Cutlass / Cleveland rust
05:25
- String change / Life is hard enough
07:14
- Time enough to master/expert level 1 thing
08:39
- Harmony Meteor
09:40
- Coming out to Nashville? / Professional musician
Notes
I'm skipping Volume 133, since there were inadvertently two Volume 128's…so if anyone ever tells you they have seen the "lost episode 133" you KNOW they are totally full of shit.
and...just for the memory books..the first video description from Corona Lessons Volume 1, back in March of 2020, that you guys probably didn't read.
"My attempt at lifting the spirits of my fellow man up a bit in this fucking crazy time of world crisis....stupid virus....and furthermore....
Even though i basically stay home and play the guitar all day anyway, I'm not comfortable with the fact that now i HAVE to stay home and play the guitar all day.
I hear all of you who suggested that I do "Skype" lessons or something...unfortunately this is the best I can do....until i learn what "Skype" means...
and also, for anyone that might be thinking to themselves "man, Tom Bukovac sure has been putting up a lot of youtube videos lately...who does he think he is...some kinda celebrity??" ....keep in mind that i participate in ABSOLUTELY ZERO social media of any kind. I have very strong beliefs that social media is the downfall of all mankind....
although it can be argued that youtube itself is a form of social media, i feel like it gets a pass because it can actually be "educational" ....and because it can actually be "cool"...and unlike the other forms of social media, it isn't a "total waste of time" solely invented to "feed the ego" while simultaneously robbing the world of any of the "beautiful mystery" it once had....
wow, lookie there....my first RANT..."
March 14th, 2022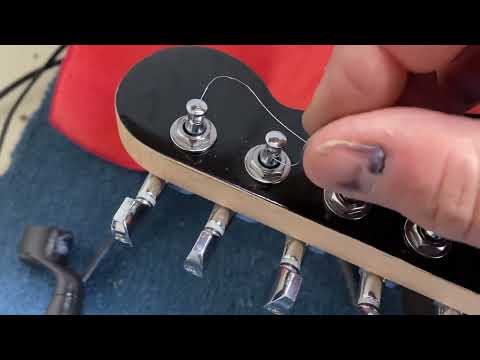 Chapters
00:00
- Issues with strings.
Notes
Can we PLEASE stop this horrible horrible plague that has become an epidemic in the world of guitar???
TAGS
March 13th, 2022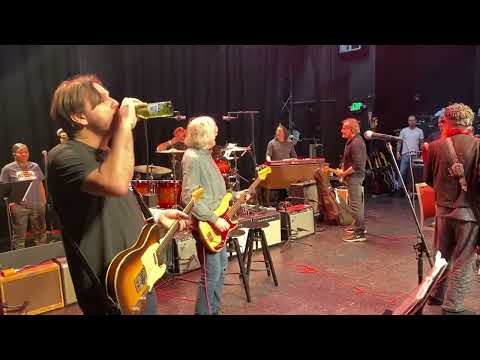 Chapters
00:00
- Rehearsing with the man himself, Billy Gibbons
Notes
A super rough rehearsal sketch from the moment when our little band was joined by the coolest guy that ever walked on this earth….as you all know Uncle Larry is a huge fan of the Reverend Billy G….I have been lucky enough to work with him a couple times in my humble career.
He is the NICEST guy you will ever meet.
Ol' Larry rarely gets starstruck by anybody but i gotta admit it's a very cool feeling being anywhere near Billy Gibbons.
I didn't think he would remember me from the last time we jammed together, but when he walked up on stage at this rehearsal and looked right at me and yelled out "Mr. T" i gotta admit i was instantly 13 years old again sitting in my room listening to "It's Only Love" off the Tejas album and staring at that amazing album sleeve. Such a genius, such a sweetheart and such a class act…and soooo cool and easy to work with.
If i could ever achieve just one percent of the coolness this man exudes in my own life i would be absolutely thrilled.
Credit to my dear 9 year old son Marshall for coming up with the title for this video….he's great at coming up with cool names for stuff quickly haha.
March 12th, 2022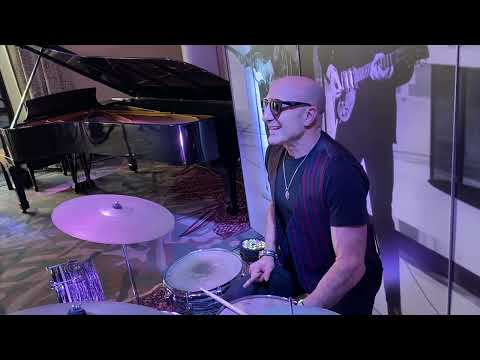 Chapters
00:00
- Kenny Aronoff playing Ringo Starr's drum kit.
Notes
Just a small portion of the Jim Irsay collection of incredible memorabilia….featuring the tireless Kenny Aronoff.
March 12th, 2022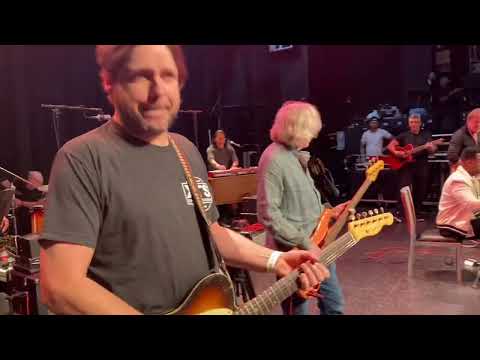 Chapters
00:00
- Rehearsal footage
Notes
In LA rehearsing with a great group of freakishly talented people you may recognize for a private gig…great fun
March 8th, 2022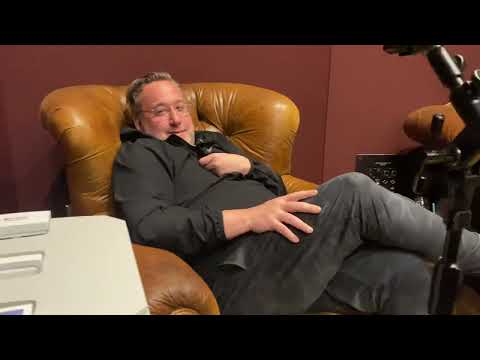 Chapters
00:00
- Wisdom from real musicians / Best advice
00:20
- Bryan Sutton - 1. Listening. 2. Less notes.
01:24
- Jerry Roe - 1. "It's just music, don't worry about it." - Jerry Reed 2. Ask about money first.
02:36
- Dave Cohen - Don't play 3rds.
03:40
- Paul Franklin - Bring your pencil and plan your escape.
04:38
- Ben Burgess - 1. Lyrics are everything. 2. Learn your shapes.
06:31
- Joey Moi - 1. Read a chart. 2. Don't spook the band.
08:00
- Reading a chart / Nickelback
09:12
- Talent in Nashville
10:00
- Little Tommy Bukovac - Everything you play should frame the vocal
13:13
- Clarify the money
Notes
As the late afternoon session rolls into the night session, post dinner, that's usually when the REAL deep talks start happening.
It pains me to think about the combined total hours of studio experience the seven people interviewed in this video have accumulated in their lifetimes….hope there is something here you Homeskoolers can use.
Thanks for watching guys
From left to right:
Joey Moi: producer
Ben Burgess: artist
Dave Cohen: keyboards
Jerry Roe: drums
Paul Franklin: pedal steel
Bryan Sutton: acoustic guitar
Yours Truly: electric guitar
Jimmie Lee Sloas played bass today on this session but he is not in this video
Filmed at Blackbird studio D
March 8th, 2022
Chapters
00:00
- Looking for Derek from Vice Grip Garage
Notes
Guys….please help here….can you please blow up Derek's channel Vice Grip Garage for me…and invite him AND his children to come down to the studio today and hang with us….we are HUGE FANS and we will roll out the red carpet for him.
Derek if you want to come to the studio the address is
2806 Azalea Place
Nashville TN
We are in room D with the artist Ben Burgess
TAGS
March 7th, 2022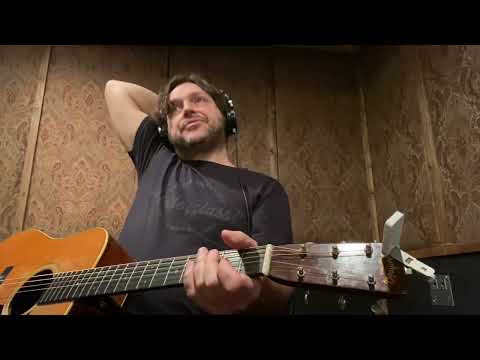 Chapters
00:00
- Playing on a session
Notes
At various points in my life i have actually considered just having a pair of headphones surgically attached to my head…but alas i never go through with it.
There was a funny little chat on the session today about which Nashville studio guys are known for having the loudest headphones historically…there are a couple guys who's names ALWAYS gets mentioned in that conversation.
I ain't gonna lie, I like my phones pretty bangin', but i have been around some cats who have their phones so fucking loud you can't even get near them, let alone put them over your ears.
It's truly a wonder that i am not totally deaf after basically having headphones on for eight hours a day for about 25 years.
The tune i was playing in this clip is just a little "sea shanty" feel in D….6/8 time signature. That's my old '38 Bone I'm floggin' on.
Today was a double at Sound Emporium A for a guy named Corey Smith, i think he's from Georgia but he is part of the Texas country scene…
The engineer was Chad Carlson
Producer was Erik Dylan
Me and Rob Mcnelley on guitars
"The Craig" Young on bass
Nir Z on drums
Jenee Fleenor on fiddle
Andy Sheridan on keys
Paypal tip jar is
tombukovac@gmail.com
Thanks for watching the show folks
Apparently ol' Scank has received a BUNCH of orders today for the little Uncle Larry tweed deluxe amps that were featured in yesterday's video.
you guys are awesome…
So, name the author of this famous quote: "did you ever notice that all Larry's 'dear' friends are selling something?"
March 6th, 2022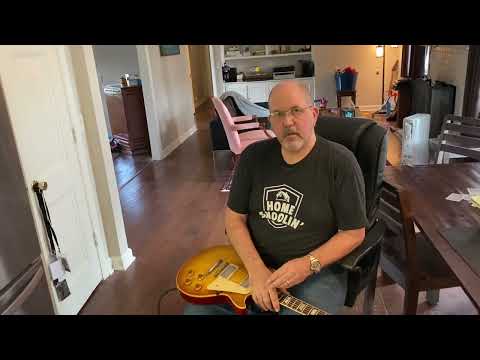 Chapters
00:00
- Play through of a clone of a Fender Tweed Deluxe.
Notes
After original Fender Tweed Deluxes reached 8-10k i finally decided to give up hunting one and have my buddy Mike Scaggs make me this killer clone. He did a wonderful job and the amp sounds amazing…you can clearly hear in this clip how bad ass this thing sounds. If any of you guys out there are hunting a cool hand built amp at an EXTREMELY reasonable price look no further. I have known this guy for almost 30 years and he is about as trustworthy of a person as you will ever meet on this planet. Check out old Scank and his amps at
www.p2pamps.com