April 25th, 2022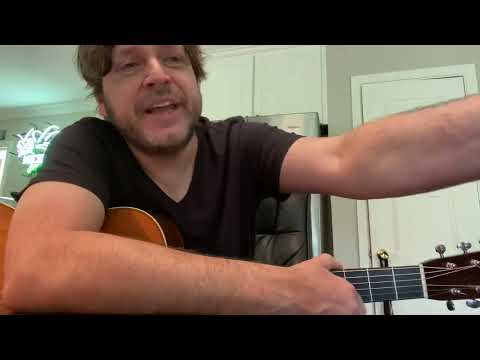 Chapters
00:00
- Amazing playing as always
02:13
- Hey friends! / Writing tunes
03:38
- Time constraint vs experiementing with songs
05:58
- Open tunings
06:14
- Play a song over and over/ Tedious, long hours
09:41
- Strings / Open G Tuning
11:02
- Bar chord, hammer on lesson
11:48
- Devilish sounding guitar in Open G lesson
13:45
- Zeppelin-ish song for Ann Wilson lesson
14:29
- "It's all been done before" / Clever ways to make it fresh
15:14
- Great story about Reese Wyman / "Every note was new"
08:04
- The Devil's lick lesson
Notes
1) breakfast
2) put dishes in sink
3) brush your teeth and fix your hair
4) put your homework in your school bag
5) make sure you have your chromebook laptop AND the charger
And then…get out your '38 bone and get to work
Thank you guys for keeping the Homeskoolin' dream alive….hope you are learning a TON from these videos….have you all visited the night time drop box at the musicians union yet?
Paypal tip jar is tombukovac@gmail.com
April 24th, 2022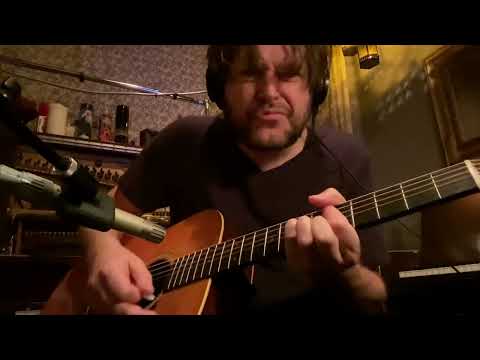 Chapters
00:00
- Session playing
Notes
The crude early stages of trying to fashion some weird random thoughts into some sort of song with Ann Wilson and her band "The Amazing Dawgs" …
Ok, first off, who came up with that name?? and even more amazing is the fact that we all agreed to it…
Tony the bass player has been seriously considering getting the words "Amazing Dawg" tattooed on his arm….but there have been a few threats that the band name might get changed at some point…i personally kinda like it because its just so unbelievably dumb.
I want to sincerely thank all of you guys for watching the channel and for all the kind donations…99.8 percent of you people are absolute sweethearts…
April 22nd, 2022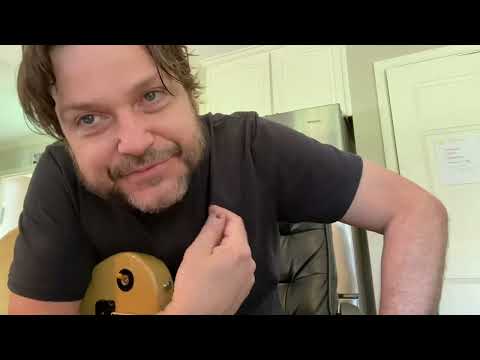 Chapters
00:00
- Passionate swirling playing with a flanger
03:09
- Ibanez Flanger (FL-305)
03:30
- Hey friends!
04:00
- Sessions with Ann Wilson and Tom's new song
05:15
- Collaboration is the greatest part of music
07:48
- Creative people
08:50
- '57 Gibson Les Paul Special and
Music City Stud Finder bridge
09:15 - Musician Union drop-box idea
10:15 - Music City Stud Finder bridge
11:13 - Randy Newman - I Love LA
13:00 - I Love LA poly chords lesson / Genesis & Tony Banks

14:40
- Bass note with sliding 4ths and little rubs lesson
17:47
- Lynyrd Skynyrd - On the Hunt playing
Notes
A brief discussion on using triads over a single pedaling bass note to create "harmonic tension"
There have been many musical giants who have roamed the earth and conquered long before the time we are in now…we must always listen back and learn from those ancestors who learned/wrote and performed music before "the great distraction" took place.
If you are indeed getting something useful out of the thoughts conveyed in these videos, please support your local public television station with an honor system paypal donation at
Tombukovac@gmail.com
Or
venmo @Tom-Bukovac-1
April 20th, 2022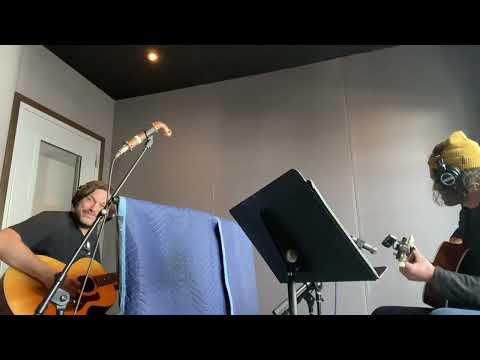 Chapters
00:00
- Recording session footage
Notes
Wednesday, 4/20…my old dear departed stoner buddy Rick's favorite day of the year….three or four chords and the truth….the truth that being a session man ain't always glamorous.
Dear Kris Donegan and myself flogging some dual acoustics on day two of a session at Backstage studio in Nashville Tennessee.
Dann Huff producing an artist called Kam Marlowe.
Justin Niebank and Sweet Shawn running the PA…
Stixy Mchugh on drums….Tony Lucido on bass….David Cohen on keys
April 18th, 2022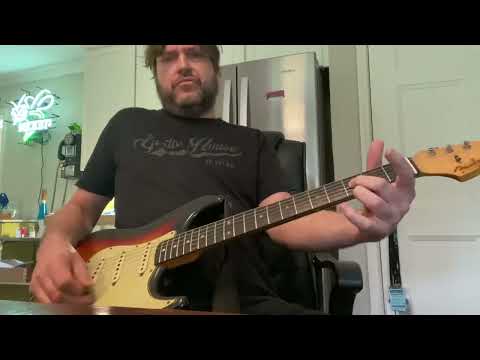 Chapters
00:00
- Some fine tastey Blues licks and playing
Notes
A humble tribute to the Reverend Billy G….from one of my alltime favorite records….Tejas.
today's equipment choice....late '62 stratocaster/cable/'66 deluxe reverb
Paypal request line tip jar is
tombukovac@gmail.com
Venmo beer fund is @Tom-Bukovac-1
April 14th, 2022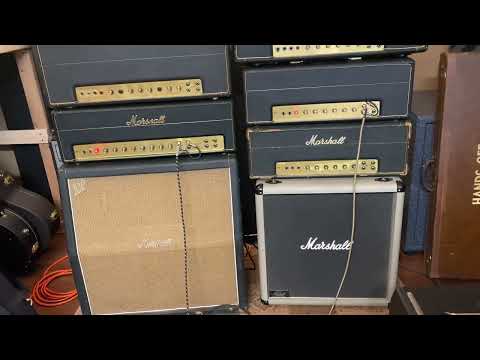 Chapters
00:00
- Loop going into a building wall of Marshalls
Notes
Thought i would give you guys a shot at this before i wiped it.
My god i wish you could hear what this sounds like in the actual room…this iphone mic is picking up about 10 percent of it….one of the sickest tones i have ever dialed up in my life. 67 marshall plexi pa 50 head into a 68 4x12 with original 30s with 55 hz bass cones on the left….68 plexi super bass 50 into an '87 2x12 silver jubilee cab on right.
Chords
Verse
F add 9 to G back and forth (four times)
Bridge
Eb X6808X
Bb6 X,13,15,0,15,X
Last chord Bb6b5 X,13,14,0,15,X
Enjoy!
Paypal tip jar is
tombukovac@gmail.com
Venmo tip jar is @Tom-Bukovac-1
April 13th, 2022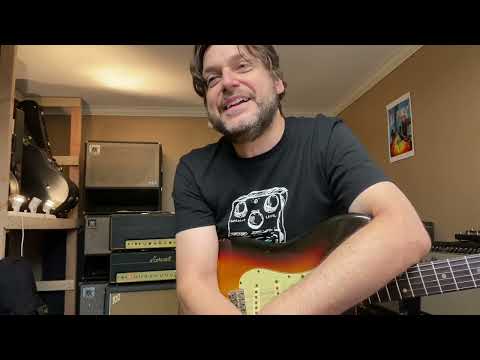 Chapters
00:00
- Slow, beautiful, raunchy loop playing
03:36
- Hello, class! / Thanks / Nashville floods
04:45
- 1 year anniversary
05:19
- View Comment Bin - Trigger Hippy days
07:23
- Joan Osborne
09:03
- Favorite Twight Zone? The Shelter
10:37
- Overcoming Red Light Fever?
12:39
- Guitar or amp you never had?
13:35
- Crazy prices of instruments
14:02
- "Uncle Larry" amp / Ebo Customs
15:00
- Recent addiction to Marshall Plexis
Notes
A brief look at the VCB and the wonders of the old MXR Stereo Chorus.
Thanks for watching people
Paypal tip jar is
tombukovac@gmail.com
Venmo tip jar is @Tom-Bukovac-1
April 12th, 2022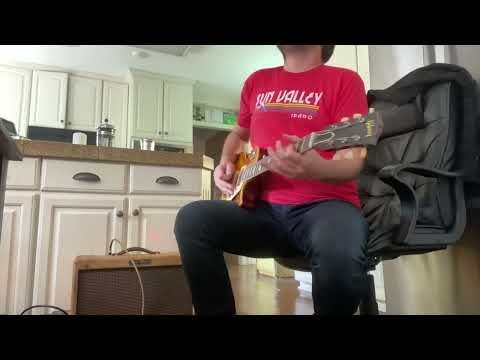 Chapters
00:00
- Playing some rockin' riffs
Notes
I found an old 60's 10" Oxford speaker out in my garage and decided to throw it in my old 58 Vibrolux…which of course led to all this juvenile behavior….gimme a break guys….im just happy to be alive.
This one goes out to my dear old friend Chris Nelson Gilman
April 12th, 2022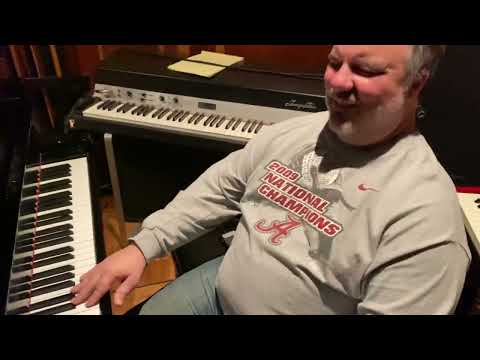 Chapters
00:00
- Gordon Mote playing "That's What Friends Are For", correctly.
Notes
The madman himself….filmed a week ago the very morning of my eventual demise….sure it's easy for HIM!
April 12th, 2022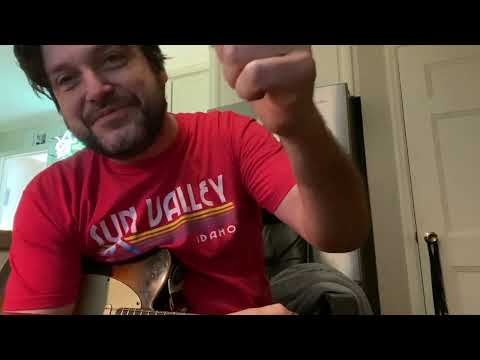 Chapters
00:00
- Beautiful blend of Classical, Rock, Blues playing
03:09
- Burt Bacharach - That's What Friends Are For
05:02
- Hello, fellow Homeskoolers! / Illness
06:37
- Going to the ER
07:13
- Twight Zone
07:49
- Chord lesson (Eb, Gm7, Cm7, Fm7, Dm7b5, G7sus) / That's What Friends Are For
09:24
- Biggest part (Bb/Eb, Ab/C, Abm7)
10:00
- Money shot (Bbm/C#, Csus, Abm6/B)
Notes
Larry returns after a trip to the dark side…10 pounds lighter.