January 17th, 2022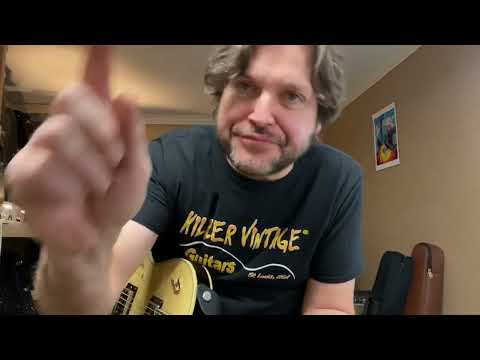 Chapters
00:00
- Funky, blues mixed jamming
01:06
- Shredding it
01:56
- Hello, class!
02:23
- Snowy Nashville
03:30
- Rick Reith thanks
04:26
- Duesenberg guitar contest
05:25
- Opening tuning and figuring it out
05:56
- Duesenberg Starplayer (Limited Edition)
06:26
- Trip The Witch / shop.bandwear.com / Plexi Soul
07:45
- Viewer Comment Bin (VCB) / Least favorites form of music
09:42
- The best guitar you've ever played?
12:10
- Being a "YouTuber"
14:22
- Element of surprise / Unpredictable playing
16:00
- Paul Davids video (
YouTube Link
) / "Fuck-off Gilbert"
17:00
- A friend passing
Notes
A brief chat on all kinda shit…and here's all the links you need people....

Trip The Witch merch, like CD's. posters and comfy ass t-shirts:
https://shop.bandwear.com/collections...


Tom Bukovac Plexi Soul digital download:
https://tombukovac.bandcamp.com/album...


Tom Bukovac Plexi Soul CD's (yes, actual CD's that you can play in your 2005 Camry):
https://reverb.com/item/47719071-tom-...


Homeskoolin' merch like t-shirts, kick ass coffee mugs: www.guitarhouse.net

If you want to donate something to the guy in this video using Paypal use this address: tombukovac@gmail.com

If you want to donate something to the guy in this video using Venmo use this address: @Tom-Bukovac-1
January 15th, 2022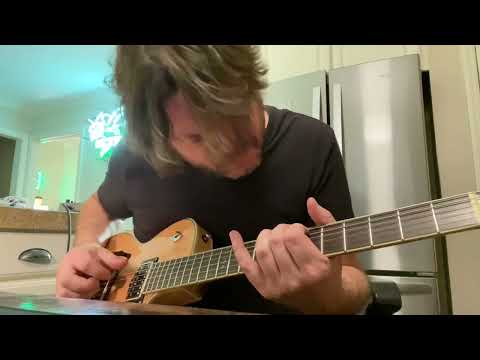 Chapters
00:00
- Sad day tunes
Notes
Sorry i haven't been around much lately folks….been having a bit of a rough go.
I lost a very close friend last Tuesday night…i found him dead in his house …. suspected heart attack….and to top it all off? all this happened on his 55th birthday.
The Dokta…. known to most of the world as Richard L Reith….known to my two sweet boys as "Uncle Rick".
I have known the kid since i was 16….
we lived together in shit hole rental houses back in our early nashville days when we were both broke desperately trying to get our careers going…..later on we co-owned 2nd Gear music store here in nashville together for 3 years.
Sarah and I finally told the boys tonite that he is gone….they took it hard.
Fuckin' horrible.
He was an ace of a guy…very intelligent, good at fixing and building stuff…strong as an ox.
remember the vid a while back where i had a friend out in my garage helping me rebuild from the flood? That was him.
He was always there when you needed him. A front house sound man and road manager by trade….he worked with all kinds of artists….including Eric Johnson, which is a gig he particularly loved. he loved old Genesis and Zappa as much as i did. He rarely drank, but he smoked weed powerful enough to kill most normal men all goddamn day long. Dammit i'm gonna miss him. See ya down the road my man
January 2nd, 2022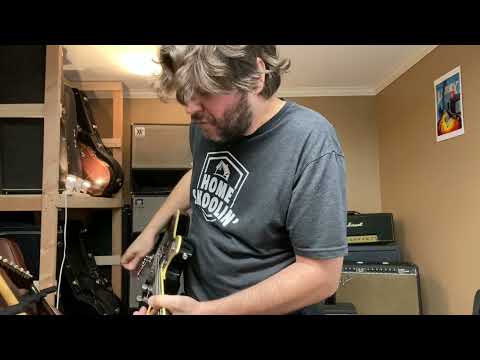 Chapters
00:00
- Tennessee blues playing
Notes
Happy Sunday folks….just a brief exploration on my trusty old Doozy Multi-Bender….football bets are going reasonably well today so far…let's hope the packers and vikings score 43 points or more tonite in the 11 degree weather they are playing in.
Appreciate those who watch/donate/say nice things….it means a lot to larry that you tune in….
I had a guy tell me that im looking haggered lately.
He gave me some "sage advice" saying i need sleep.
What's that old saying, "walk a mile in another man's shoes or shut the fuck up and stop trying to give life advice to a 53 year dude from cleveland who is forged in iron by deep inner pain and decades of back alley knife fights."….i can't quite remember but it's something like that.
Paypal tip jar is
tombukovac@gmail.com
Plexi Soul and Trip The Witch albums available at
www.bandcamp.com
Homeskoolin merch available at
www.guitarhouse.net
TAGS
December 30th, 2021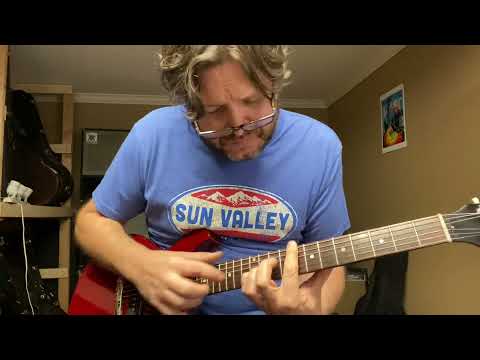 Chapters
00:00
- Majestic, out of this world playing
Notes
Stream of nonsenciousness late night ramblings from a guy who still believes in Santa.
Just seeing what kind of scenic routes this old Junior likes to go on.
Thank you guys for all the encouragement….try these crazy voicings whenever you take a break from watching mimi…kinda tough grabs but worth it.
790909 B min 9
320202 G Maj 7
TAGS
December 29th, 2021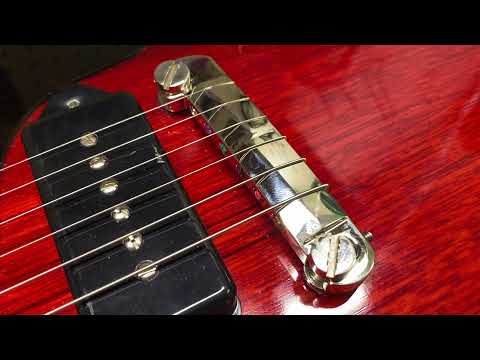 Chapters
00:00
- Altered reproduction bridge for intonation
Notes
The video title may be a bit misleading…hopefully you're not too disappointed to find out this video is actually about a guitar bridge……but not just any bridge….the MUSIC CITY STUD FINDER!!!


https://musiccitybridge.com


A replacement bridge designed by Joe Glaser, Nick Drushel, and yours truly that corrects ALL of the many inherent problems that plagued the 1954-1960 Gibson Les Paul Junior models.

Built and designed after decades of total frustration unsuccessfully trying every other replacement bridge on the market…

Homeskoolers…i implore you, if you ever trusted Uncle Larry on ONE THING in this life, let it be this.

Way more than any teaching i have ever done, or any music that i ever made, i feel like THIS invention is my greatest contribution to mankind…and i sleep a little better at night knowing that because of this bridge, i can actually say i left the world in better condition than i originally found it in….haaaaahaaaaa

Thanks for watching the channel folks!
December 29th, 2021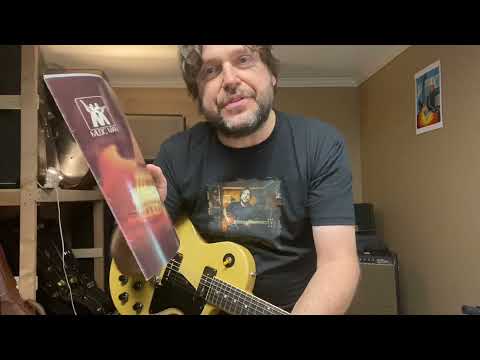 Chapters
00:00
- Rockin' intro playing
02:14
- Hello, friends!
02:50
- Shopping accident / '58 Gibson Junior
03:25
- P90 pickups / Junior playing
07:16
- Gibson Special / P90 explanation
08:28
- Special playing
09:09
- Pickup height
10:18
- Special playing (part 2) / Tuning
11:12
- Junior playing (part 2)
12:08
- Return of the VCB / Musicman cabinets
13:48
- Good guitar player vs. great / Last 1%
15:39
- TGP / Playing with your mind, not fingers
17:30
- Picture what you want to hear
18:41
- Paul Davids video
19:30
- Music collaboration / Guitar advice
21:20
- Plexi Soul / Austrailia shipping problem
Notes
A not so brief look at the virtues of old growth Honduran mahogany that was fashioned into timeless tools of war by the (arguably….but not with me) greatest guitar company in human history that resided in a little town called Kalamazoo.
I will lay out the Plexi Soul "down under" shipping situation soon….special thanks to Jedd's dad.
Thanks for watching the show and sorry for the gratuitous "over posting" and shameless flogging of all things Homeskoolin'….no sessions for a while…a man gets "bored" sometimes….so then that man sells a few of his tools of war…so that he can then purchase some other tools of war.
R.I.P. John Madden….one of the greatest football personalities that ever walked the streets of America
Paypal is
tombukovac@gmail.com
Merch is
www.guitarhouse.net
December 28th, 2021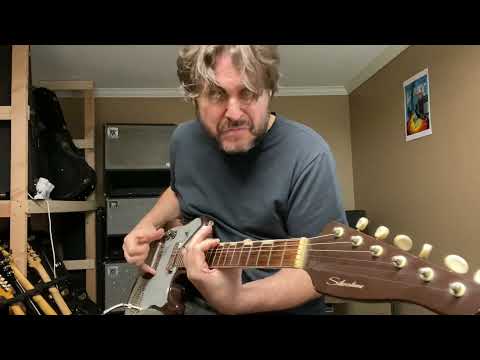 Chapters
00:00
- Mesmerizing playing
Notes
A brief look at some of the things possible with an old Teisco made Silvertone TG-1 guitar with the built in .00000000000000000001 watt amp.
Thank you dear Homeskoolers for tuning in and saying such nice things to Larry.
Thank you for choosing to watch THESE videos when you are just one click away from watching a myriad of OTHER videos on youtube… videos of extremely scantily clad women "playing" guitars or pianos in that grey area blurred world of "youtube music porn"…
"Men of culture, we meet again"
Heres a bunch of drop D slide licks you can steal for free….sorry im not wearing a dress.
Cd's, new t shirts, meatloaf recipes and anything else you need are available at
www.guitarhouse.net
TAGS
December 27th, 2021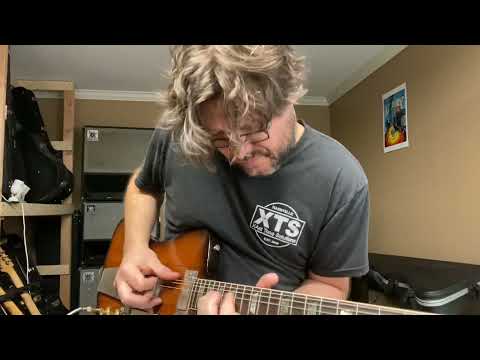 Chapters
00:00
- Amazing playing
Notes
A little joyous late night woodshedding after winning a grand on Dallas tonite haha….as usual, i just try to get lost and explore some new territory. Once in a while when i get lucky while practicing i feel like i stumble onto some shit i've never done before. Maybe it's all an illusion.
Thanks for supporting the channel friends….i can't tell you how much the kind words mean to me. I SINCERELY appreciate the paypal donations and the positive reviews of Trip The Witch and Plexi Soul records.
Hope you guys have a great week
This was a 64 firebird V through a 68 50 watt plexi that used to belong to the great Paul Allen.
Paypal tip jar is tombukovac@gmail.com
December 24th, 2021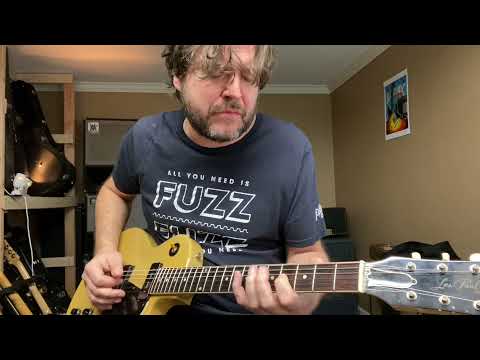 Chapters
00:00
- Beautiful "Silent Night" rendition
Notes
A very sincere holiday wish to all my dear Homeskoolers….it's been damn near two years now that you guys have been putting up with old Uncle Larry…he truly appreciates it
I cannot wait to open presents with the precious little ones tomorrow.
One day ill show you guys the brand new black 1979 les paul deluxe i got for Christmas in 1980 when i was 12 years old. My whole family chipped in to come up with the 500 bucks it took to purchase it.
I actually still have it to this day, which is a small miracle considering how "frequently" your old Uncle Larry "liquidates" his gear.
Merry Christmas to all!
December 22nd, 2021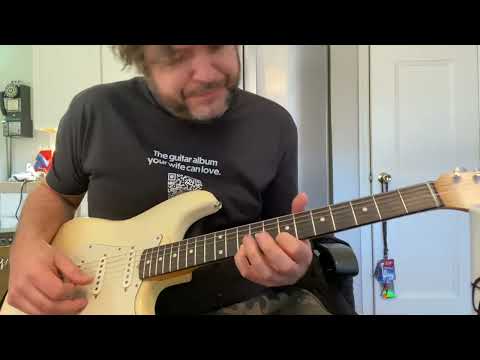 Chapters
00:00
- Nice beautiful, slow version of song
Notes
A little Homeskoolin style adaptation of "Battle Cry Of Freedom"….or "Rally Round The Flag"…a song that actually was used by BOTH sides during the Civil War at various times….as a songwriter, that's when you know you got a hit right there.
I learned of this song as a wee lad through a couple heroes of mine...Tom Britt and Ry Cooder.
Check out
www.guitarhouse.net
kids Its all there
New t shirts, plexi soul cd's, you name it!!
TAGS