March 16th, 2023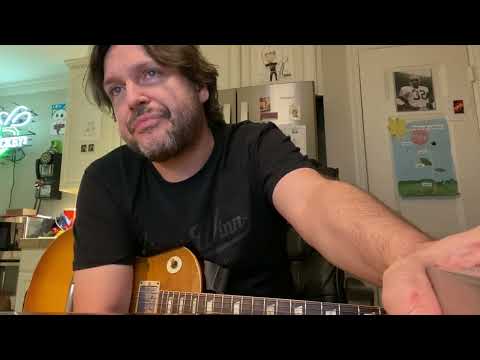 Chapters
00:00
- Some raunchy guitar
01:45
- Hi, friends! / Many videos and thanks
03:20
- Gear review demo / Pedal nuisance
05:30
- Empress - Compressor / Greer - Black Mountain / Eastside Music Supply - Brown Amplification Atom / Coppersound Killswitch
08:00
- Base sound (amp and reverb)
09:00
- Brown Amplification Atom
10:15
- Black Mountain Crunch Drive / Lightspeed
13:20
- Proud of this channel and Positive energy
13:55
- Roger Mayer Voodoo
14:30
- Compressor
17:10
- Killswitch
Notes
Uncle Larry makes an exception to his long standing rule of not doing gear demos on his channel....by the way...it's Friday in my mind.
March 16th, 2023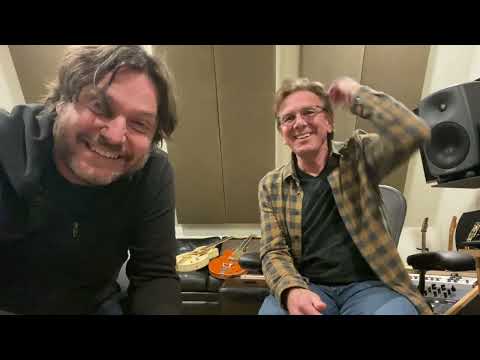 Chapters
00:00
- Intro 200th episode / Pacifico and wine
03:08
- Homeskoolin' thanks /
Dann Huff
as a producer
06:18
- Collaboration and dictatorship / No right way to finish line
12:24
- Moment knew when making big
15:45
- Dann's take on guitar tone
18:00
- Dann bought Tom's pedalboard
18:53
- No greatest tone / Leslie West story
21:00
- Van Halen (tuning)
23:15
- Midrange / Small guitar tones
27:00
- Cool Dann story (Van Halen)
30:50
- Bass content with guitars
34:00
- Most genious overdubbing
35:50
- Great guitar tones / Billy Gibbons stories and Guthrie Trapp
38:19
- Great tones continued / Billy Gibbons - Jesus Just Left Chicago
41:16
- Jimi Hendrix - Voodoo Chile
43:08
- 50% more distortion / Distortion and guitar
47:22
- Marshall Plexi tone / Foreigner - Hot Blooded / Greatest power chord Foreigner - Juke Box Hero
53:45
- Roxy Music - Love is the Drug solo
55:55
- That one note of Steely Dan
58:10
- Cooper Time Cube - 100 ft of garden hose (doubling effect) / Joe Walsh - Life's Been Good
63:10
- Steve Miller Band
Notes
One of my favorite humans on this planet
Sweet Dann Huff
November 4th, 2022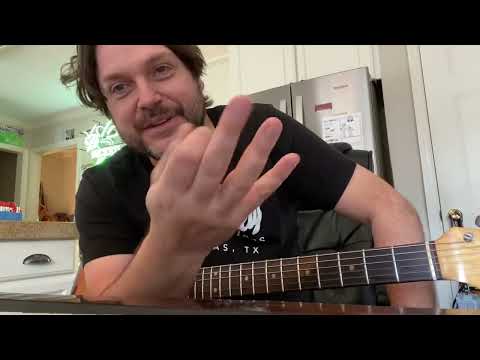 Chapters
00:00
- Relaxing upbeat blues
01:40
- Hello, friends! / Setup story
04:38
- Appreciation message
Notes
Dann Huff
is a very special guy….a total class act from stem to stern.
Thanks for watching friends
October 19th, 2022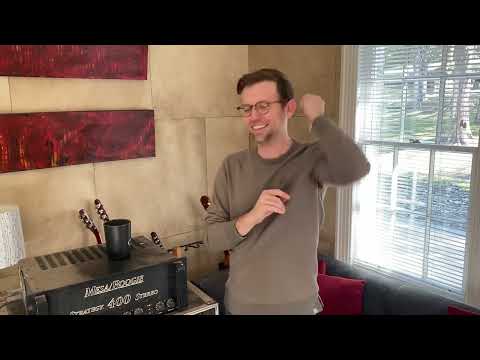 Chapters
00:00
- Rack gear exploration
Notes
Hello friends, if Toto is your Beatles, this video is for you.
If you are NOT a fan of the 80's and 90's west coast session scene, this video is NOT for you….and i suggest you potentially try another video.
Please send offers to:
brandooli.hood@gmail.com
For the record,
Dann Huff
is one of the most quality human beings i have ever been around.
Anyone that knows him or has worked with him, like the two beautiful fellas in this particular video, will tell you the same thing.
He is just a lovely person on every level, and he has earned all of his many achievements in this world with his absolutely amazing set of ears….
I have spent countless hours on the other side of the glass from this fella over the last 20 years or so…and i will tell you first hand that he hears EVERYTHING…..and i mean EVERYTHING.
You cannot "sneak" ANYTHING past Dann, and trust me, nobody is "sneakier" than me when it comes to "sneaking" stuff on sessions.
Brandon Hood is a straight shooter, a hard worker….one of my favorite producers to work with. He is the guy who single-handedly pulled me out of my three year retirement from sessions, and i will never let him live that one down.
Seth Morton is a beautiful guy, a FANTASTIC engineer and he is AVAILABLE TO HIRE for all your recording needs.
TAGS
April 29th, 2020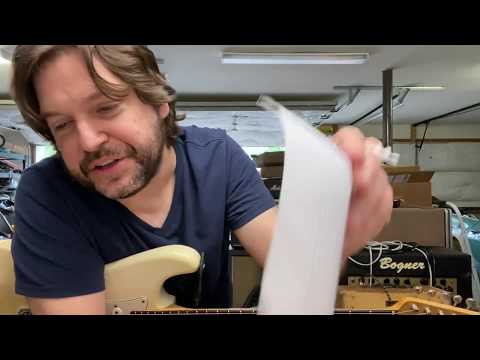 Chapters
00:00
- Intro jam
00:36
- Hello / Live chat
02:03
- Shipping address
02:40
- Homeskoolin' gear / Guitar House
04:09
- That Pedal Show thanks
04:22
- Viewer Comment Bin / Tea
05:15
- Lousiana groove loop lesson
08:06
- Layering guitars / contrast
09:40
- "No such thing as a bad guitar sound"
11:55
- Homework
Notes
A brief look into the viewer comment bin....guys please send any swag to this address below. Devin "The Dokta" Blotard 1308 Riverwood Dr.