There were 2 posts tagged: Banjo
September 16th, 2022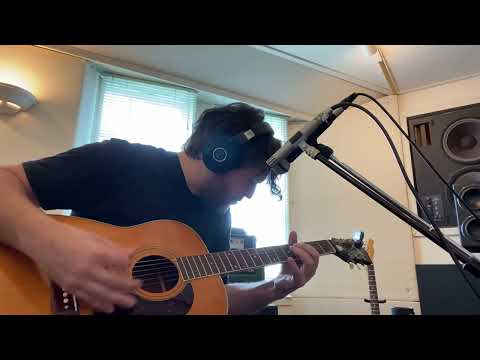 Chapters
00:00
- Session footage
Notes
An excerpt from a little session i did today at Castle studio here in nashville.

It can be tedious at times, but a big part of being a session man is straight up what i've always referred to as "target shooting". You gotta be able to quickly and cleanly execute fairly repetitive parts take after take and be dead in the pocket….and trust me on this friends, if you CAN'T do it, they will find someone who can.

I borrowed this Baxendale Sovereign from my buddy Kris Donegan, absolutely GREAT guitar. This was a double of a 6 string "ganjo" part i had previously played, but ill spare you that carnage haha.

Thanks for watching guys
September 13th, 2022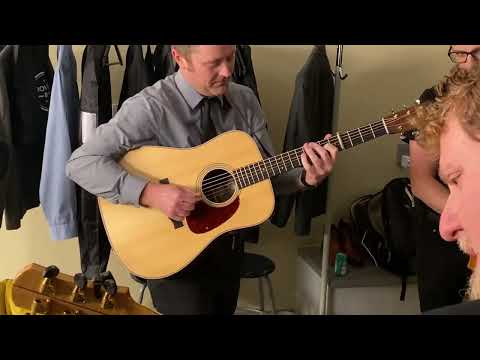 Chapters
00:00
- Kentucky Thunder warming up some fierce Bluegrass Country
Notes
I played a crazy gig tonite kids….a tv show honoring Vince Gill called "Giants" on CMT network….it's supposed to air on sept 16.
I was in the house band playing behind some real bad asses….like Sting, Chris Stapleton, Maren Morris, Carrie Underwood and many others…got to see a lot of cool people and re-connect with some dear old friends.
One of my very favorite parts of the whole gig was the fact that our band dressing room was right next to the Ricky Skaggs's band Kentucky Thunder's room, and we got to hear them warming up before the show….and they were kind enough to let me film a taste of it. i was quite surprised and honored to hear that a couple of the fellas are Homeskoolers.
Sweet guys and an absolutely INCREDIBLE sounding group of musicians….i sometimes try to imagine what it would be like to pick a banjo like this…must be a whole lotta fun
Personnel:
Jake Workman: acoustic guitar
Russ Carson: banjo
Gavin Kelso: upright bass
Mike Rogers; rhythm guitar
Dennis Parker: arch top guitar
Luke Bulla: fiddle