There were 2 posts tagged: Bluegrass
September 13th, 2022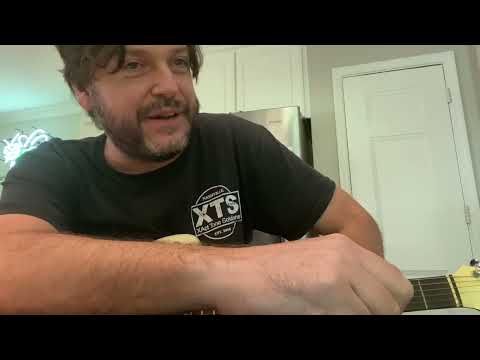 Chapters
00:00
- Boogeying some old school guitar
04:28
- Rollin' Rock slide / Hello, class!
05:18
- Duggie Brown's Jazzmaster
05:43
- Vince Gill backup / Sting / Guitar journey meeting people
07:40
- Chris Stapleton / Earthquaker Dispatch Master
08:40
- Jaco
Pastorius
09:20 - Lesson: Appropriate fingering
12:04 - Lesson: Silly, hard lick to use all 4 fingers
14:07 - Lesson: "Tempest Fugit" lick
16:00 - Lesson: Taking apart chords for different voicings
16:50 - Kentucky Thunder Bluegrass bad asses / Bluegrass solos vs Rock
19:23
- Brian Sutton lessons / Holding your body correctly
20:15
- Banjo, tempo, and effortless playing
21:50
- Guitar video jam
Notes
Little Tommy discusses proper fretboard fingering after a nice fall haircut….the little clip at the end is from the rehearsal yesterday when we were learning Sting's tune that he was singing on the show.
Thanks for watching my little stream of consciousness rants people.
September 13th, 2022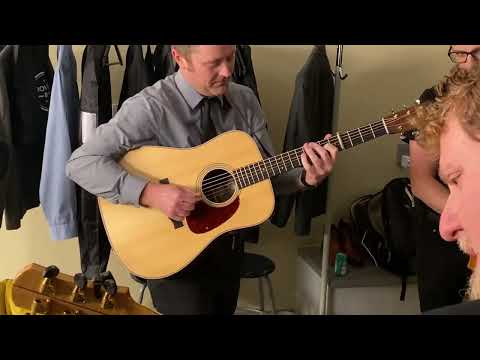 Chapters
00:00
- Kentucky Thunder warming up some fierce Bluegrass Country
Notes
I played a crazy gig tonite kids….a tv show honoring Vince Gill called "Giants" on CMT network….it's supposed to air on sept 16.
I was in the house band playing behind some real bad asses….like Sting, Chris Stapleton, Maren Morris, Carrie Underwood and many others…got to see a lot of cool people and re-connect with some dear old friends.
One of my very favorite parts of the whole gig was the fact that our band dressing room was right next to the Ricky Skaggs's band Kentucky Thunder's room, and we got to hear them warming up before the show….and they were kind enough to let me film a taste of it. i was quite surprised and honored to hear that a couple of the fellas are Homeskoolers.
Sweet guys and an absolutely INCREDIBLE sounding group of musicians….i sometimes try to imagine what it would be like to pick a banjo like this…must be a whole lotta fun
Personnel:
Jake Workman: acoustic guitar
Russ Carson: banjo
Gavin Kelso: upright bass
Mike Rogers; rhythm guitar
Dennis Parker: arch top guitar
Luke Bulla: fiddle