There were 2 posts tagged: Shooting Star
December 5th, 2020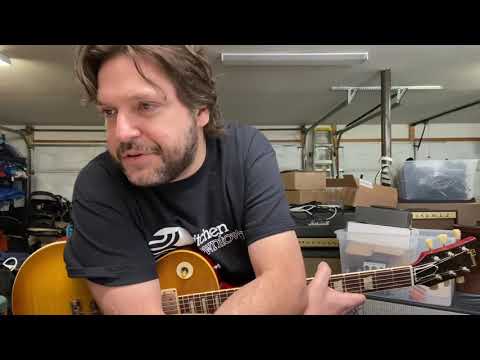 Chapters
00:00
- Rock intro lick jam
03:09
- Hello, class!
05:20
- VCB / Wintertime guitar storage
07:54
- Miracle pedalboard sound
08:43
- Session effects switching
11:09
- Bad Company - Shooting Star / Dark sound lesson
12:48
- Back and forth between chords / Adding thumb bass note
Notes
A brief chat on tone, a rarely seen in nature bent note finger tap, and a look at "putting out fires" on your pedalboard.
Oh...and thanks to all the class members who came to Uncle Larry's defense yesterday in the VCB when our old joyless buddy Mr. Fizz flat out insulted my dear wife. Fizzy was promptly "pinned to the wall of mockery" (as your dear classmate Danny pointed out) and subsequently fizzed out somethin' terrible.
Love to all...happy Saturday lads
PayPal
tip jar is
tombukovac@gmail.com
T shirts and mugs available at
www.guitarhouse.net
May 9th, 2020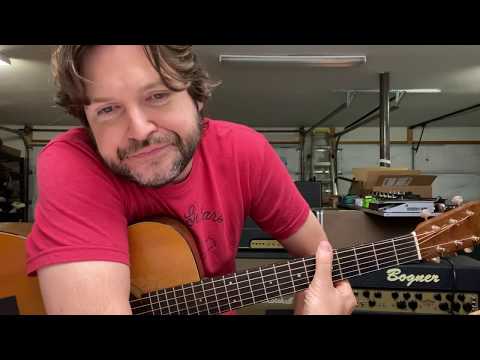 Chapters
00:00
- Acoustic Beatles Intro
00:18
- Welcome / Waking up On Your Own
02:17
- Beatles acoustic lesson
03:08
- Great endings / "End a Phrase"
06:30
- Pedalboard / Non-traditional guitar sounds
08:29
- Joe Baldridge story and overdubs
10:49
- Acoustic guitar / LEON?
12:08
- Be among the greats
Notes
A brief early morning stroll down memory lane. Homeskoolin' t shirts available at guitarhouse.net Homeskoolin' tip jar:
PayPal
tombukovac@gmail.com