October 21st, 2022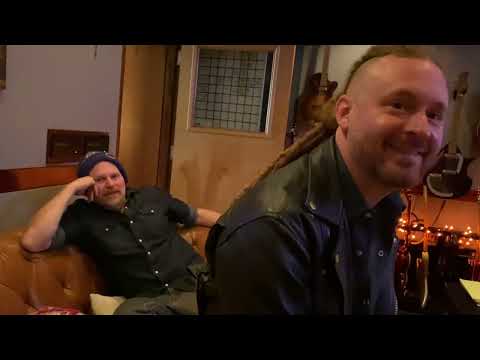 Chapters
00:00
- Building a song
08:58
- Prophet-5
Notes
Day 4 of a 7 day marathon session, where the Amazing Dawgs are re-united once again working on writing and recording a new Ann Wilson record at Smoakstack Studio in Nashville TN.
In this clip Uncle Larry does what any decent friend does when a guy is playing a pad on an old analog synth…he is working the cut off filter.
Amazing Dawg Paul adds some magic glue to the track on an old Prophet 5….while bandmates Amazing Dawg Tony and Amazing Dawg Sean look on in horror.
Zack Zinck absolutely KILLING it on the engineering gig....a top notch professional, and about the nicest, easiest guy to work with you could ever find on this planet.
There is no official "producer" per se on this record….so what you are seeing here is four hardened, brutally opinionated studio veterans who are all trying to function in a completely democratic fashion…which can be challenging at times….but so far so good.
Ann's vocal on the track is muted during this filming, but you can hear an epic Paul Moak guitar solo at the end of this track, as well as some hypnotically adult acoustic piano stylings from a relatively unknown Youtuber from Cleveland.