There were 2 posts tagged: Gretsch 6120
June 25th, 2022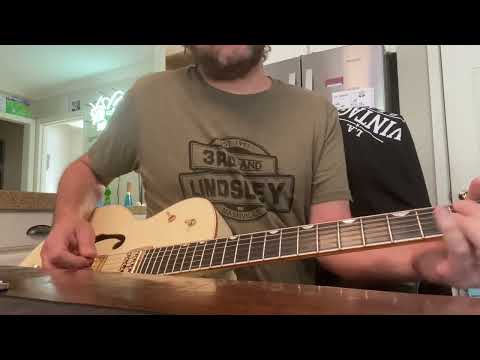 Chapters
00:00
- Part 2 of the Gretsch playing
Notes
Same guitar, different shirt…stick around to the end if you wanna learn my favorite alltime blues lick. Thank you guys for all the kind words and support friends.
TAGS
June 25th, 2022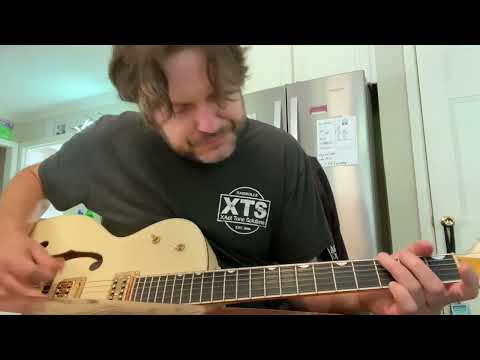 Chapters
00:00
- Melodic playing along with some blues
Notes
Well lads, remember when i got this newish white falcon a while back? I bonded with the guitar right away but quickly realized that the pickups it came with were lifeless crap and did not do "the Gretsch thing" that i have come to expect out of old Filtertrons.

I have owned hundreds of old Gretsches in my life…i always love the sound of the old Filtertrons but i gave up trying to fight with the guitars years ago. That old 6120 i had in the rig rundown thing i did was the final straw. Even in the rig rundown vid the thing was out of tune haha…but it still sounded good, like all old Gretsches do.

As i always say about the old Gretsches…the sound and the looks were never the problem, its just everything else.

I recently picked up a cadillac green 60 country club in a package deal of guitars that i immediately sold to dearest Jedd Hughes....he loves it, it's a cool guitar, but before i sold it i compared the pickups in i to the ones in this new white falcon. as I suspected, the old ones absolutely destroyed these new ones.

So at that point i considered just selling this white falcon….but before i did i asked Jeff Senn if he knew of any new filtertrons that really have that clean high end low output sparkle of the old ones. I normally do not like tv jones filtertrons from my past experiences with them, because i do not like high output tough guy dark sounding filtertrons…i like my filtertons like i like my coffee, super weak and airy with sparkly top end, as God intended.

So Jeff suggested i try these tv jones "Ray Butts high fidelity" model pickups, cuz it's the closest he has heard to the real thing. Thank you Jeff, you were right. Nick Drushel at Glasers put them in for me and wallah…that great old Filtertron tone on a guitar that stays in tune, has the frets in the right place, and does not have the binding crumbling off… Its an all around win.
TAGS