May 21st, 2023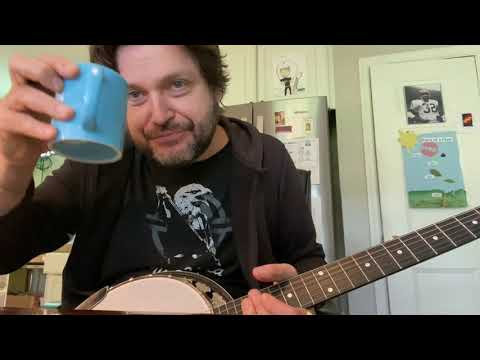 Chapters
00:00
- Playing the ganjo...
00:40
- Ain't getting dolled up / Deering 6-String
Banjo
02:30
- Firtst time heard one / Keith Urban
03:05
- Aftermath of contest / Glasses / McLeod thanks
04:42
- Background checks on people / Prostitution-like
06:25
- Lesson: Little plucking lick
06:50
- What if Milk didn't exist / "Viewer's pick" and "I, for one" / Twilight Zone
09:00
- Graciousness / YouTube channel existance when young
10:47
- Ashamed of the name Bukovac / Rock & Country names
12:15
- String benders need "King" in their name
12:45
- NFL Tops football cards / Why?
14:00
- Playing the ganjo
14:30
- Movies: Duel, Christine, and The Car
16:20
- Assigned Rock names
17:36
- Warren Haynes is cool
18:10
- Reality of stars and meeting fans
20:00
- One song to show off guitar prowess / Guitar center playing vs. Plugging into God's radio station / Being into song mode
Notes
Uncle Larry takes you way back deep in the Hollar...
Overview from cardboardconnection.com......which by the way is one of the coolest websites ever.

The 1957 Topps Football card set is incredibly popular with collectors due to the fact that it is loaded with stars and rookies of future Hall of Fame players. Of the 154 total cards, 31 of the players on the checklist have been inducted into the Professional Football Hall of Fame.

Key 1957 Topps Football rookie cards are Bart Starr (#119), Johnny Unitas (#138) and Paul Hornung (#151). Other major players appearing for the first time include Dick "Night Train" Lane (#85), Tommy McDonald (#124), Raymond Berry (#94) and Earl Morrall (#104). Collectors often contemplate what this set might have been like had Topps used all of the eligible rookies who had been drafted in the fall of the previous year. Missing from the set are a handful of future Hall of Famers, most notably Len Dawson and Jim Brown.

Design
Measuring, the now standard, 2-1/2 by 3-1/2 inches, the 1957 Topps Football card set was designed with a horizontal orientation. While far from being a new concept, it was the first time that the format had been used for an entire set. Divided into two sections, the front of the cards display two pictures of the player. On the left side is a head shot, while an action shot occupies the space on the right side. Both pictures are superimposed over solid background colors (different for each side), which are set according to the player's team. A box below the head shot lists the player's name, and another one under the action photo gives his position and team name. The back of the cards are similarly bisected. The left side consists of a red football that contains the card number, with the player's name printed beside it. Several lines of vital information follows, along with a brief, biographical write-up outlining the player's career. Where necessary, year and career stats are added at the bottom. The entire right side is devoted to a pair of cartoons that caption career highlights.

Printing and Distribution
Printed in two separate series, the first contains 88 cards, with the second series having 66. It is said that 22 cards in the second series were double-printed to fill out the printing page, one of those cards, number 138, is the rookie card of Johnny Unitas. Generally, high-number cards are a little harder to find than low numbers and, therefore, command a slight premium. 1957 Topps Football cards were originally available in three different package and price options. Single cards were available in a one-cent pack, which also contained a piece of gum. Five-cent packs had six cards and a stick of gum. Cello packs came with 12 cards.

Errors, Variations and Condition Issues
There was also a checklist card printed. It is found with two different color variations. One is red, yellow and blue. The other is red, white and blue. Neither variation is given a premium. Card #58 of Bill Sherman can also be found with the Rams name missing on the front, which is a scarce error card.

The cards were printed on a fairly durable card stock for the era, and as a result, while not easy, several high-grade example of stars and rookies can be found. However, as is to be expected, the first and last cards in the set, of Eddie LeBaron (#1) and Fred Morrison (#154) are more difficult to find in high-grade.

Considered one of the classic football card sets of all-time, 1957 Topps Football is a release that serves as the foundation for any great vintage gridiron collection.


You can make PayPal donations to this address:
tombukovac@gmail.com
You can make Venmo donations to this address:
@Tom-Bukovac-1
A lot of these very same new viewers don't seem to know that Uncle Larry made a couple records that they could potentially listen to...
one is an instrumental solo record called "Plexi Soul" that is available here:
https://tombukovac.bandcamp.com/album/plexi-soul
another is an instrumental collaboration with his dear friend Dean Deleo (originally from the Stone Temple Pilots organization) that is available here:
https://tripthewitch.bandcamp.com/album/trip-the-witch
and a LOT of people don't seem to know that they can go here to purchase a myriad of Homeskoolin' related merchandise..including several different T-shirts and some beautifully constructed coffee mugs for those afflicted with thin lips...https://dvg-inc.shoplightspeed.com/merch/tom-bukovac/
September 16th, 2022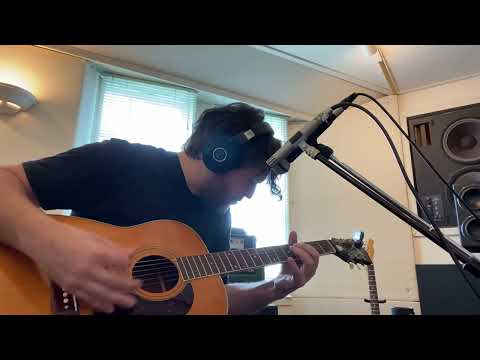 Chapters
00:00
- Session footage
Notes
An excerpt from a little session i did today at Castle studio here in nashville.

It can be tedious at times, but a big part of being a session man is straight up what i've always referred to as "target shooting". You gotta be able to quickly and cleanly execute fairly repetitive parts take after take and be dead in the pocket….and trust me on this friends, if you CAN'T do it, they will find someone who can.

I borrowed this Baxendale Sovereign from my buddy Kris Donegan, absolutely GREAT guitar. This was a double of a 6 string "ganjo" part i had previously played, but ill spare you that carnage haha.

Thanks for watching guys
September 13th, 2022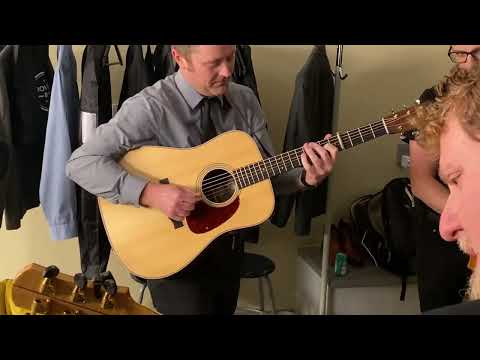 Chapters
00:00
- Kentucky Thunder warming up some fierce Bluegrass Country
Notes
I played a crazy gig tonite kids….a tv show honoring Vince Gill called "Giants" on CMT network….it's supposed to air on sept 16.
I was in the house band playing behind some real bad asses….like Sting, Chris Stapleton, Maren Morris, Carrie Underwood and many others…got to see a lot of cool people and re-connect with some dear old friends.
One of my very favorite parts of the whole gig was the fact that our band dressing room was right next to the Ricky Skaggs's band Kentucky Thunder's room, and we got to hear them warming up before the show….and they were kind enough to let me film a taste of it. i was quite surprised and honored to hear that a couple of the fellas are Homeskoolers.
Sweet guys and an absolutely INCREDIBLE sounding group of musicians….i sometimes try to imagine what it would be like to pick a
banjo
like this…must be a whole lotta fun
Personnel:
Jake Workman: acoustic guitar
Russ Carson:
banjo
Gavin Kelso: upright bass
Mike Rogers; rhythm guitar
Dennis Parker: arch top guitar
Luke Bulla: fiddle