March 22nd, 2023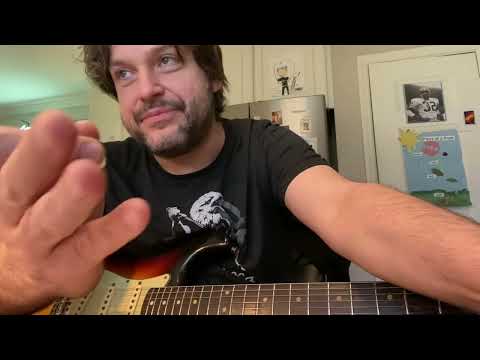 Chapters
00:00
- Sunny morning playing
02:15
- Hello fellow Rock 'n' Roll enthusiasts
02:45
-
Joe Cocker
and "Moon Dust"
05:00
- ' 62 Stratoblaster / Spaghetti logo
05:35
- Middle pickup in a Stratocaster
06:16
- Chess videos
06:30
- Bragging on click-bait videos / Do your thing rant
07:57
- The Struts / Rock 'n' Roll cats and magic
10:15
- Bragging about profession...never talk about it
11:53
- Contrary motion
12:10
- Tuning
12:27
- Playing: Working your way up and down the fretboard
14:18
- Lesson: Working your way up and down the fretboard
14:55
- Lesson: Chord that makes you seem you know what you are doing [x x 5 4 2 2]
15:52
- Guthrie Trapp and his playing
Notes
An early morning slab board and coffee infused rant from your weird old uncle.
March 21st, 2023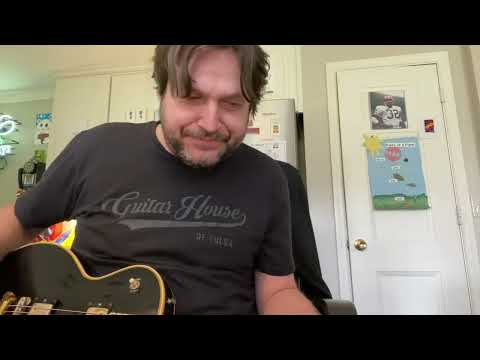 Chapters
00:00
- Beatles - With A Little Help From My Friends (
Joe Cocker
/ Tom Bukovac Rendition)
03:20
- All time favorite tunes / Howya going mate!
03:55
- "Mad Dog with Soul" (
Joe Cocker
documentary)
04:20
- The Struts (Session project)
05:00
- Watch Delta Lady from live performance of "Mad Dog with Soul"
Notes
Uncle Larry waxes rhapsodic about one of the greatest voices to ever step up to a microphone....and the great convergence of England and Tulsa.
January 9th, 2023
Chapters
00:00
- Reflective playing
04:50
- Morph into Sting - Bring on the Night / Howya doing?
06:00
- The greatest cover songs of all time
07:00
- Lesson: Bring on the Night / Vince Gill
08:20
- NFL cards
09:46
- '54 Esquire from Greg Voros / Playing / Top hat flying off
13:53
- Thanks
14:55
- Lesson: Harmonics
15:42
- Unknown riff from the '80s
16:36
- Lesson: Cars - Since I Held You / Solo
19:41
- The Cars solos story / Band person vs live improv / Test of time
Notes
Uncle Larry takes a ride on a slightly out of tune chopped 54 esquire and reflects on some childhood guitar store memories.....and childhood memories of watching Letterman.
Even the thumbnail pic shows Larry in a very "reflective type" mood.
In truth, sometimes (like tonight for example) i don't even bother to tune the guitar before i do these vids....because i usually spend all day at my "day job" caring WAY too much about tuning...so when i get home at night, and it's just me all alone with my deep Cleveland thoughts it can be very stimulating for me to be a bit out of tune.
It's very freeing, sonically speaking, it's kinda like the emotional equivalent of walking around the house in your underwear.
I hope you guys don't mind.
There is one guy that watches the show that can't help but make a comment every time he hears five seconds of something out of tune on my totally unedited free form stream of conscious videos. I think he's one of those unfortunate dudes who has to tune/edit/pocket shitty vocals on pro tools all day for bad local bands.
He probably also has a hard time enjoying led zeppelin and beatles records.
I've noticed that some people seem to feel really special when they can point out things that are "out of tune"....sometimes i think they think they are the only people that can "hear" it.
At any rate, thanks for watching guys
If you feel led:
the PayPal tip jar is always there...lurking...
tombukovac@gmail.com
so is that venmo one...
@Tom-Bukovac-1