August 8th, 2022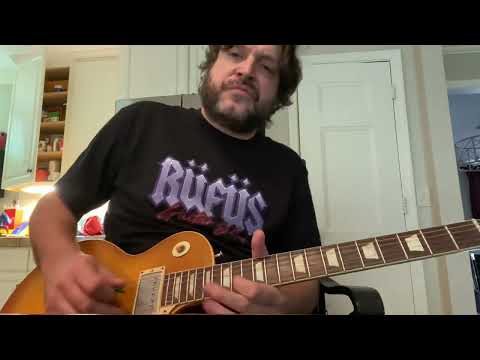 Chapters
00:00
- Charon rippin'
Notes
Well, here is my hillbilly version of the great Scorpions track "Sails Of Charon" from the album "Taken By Force"
As written and played at AGE 21 (!!!!) by the great Uli Jon Roth.
I call my version here "The Sales Of Sharon"….replete with about half the authentic German feel of the original.
Thanks for watching the show people
August 8th, 2022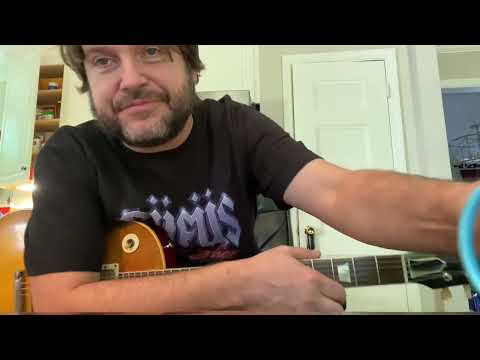 Chapters
00:00
- Soaring intro playing
02:38
- Hello, everyone! / Home again and Germany
03:48
- Wacken, Germany show
07:23
- Uli Jon Roth
09:45
- Eleanor Jane thanks
10:51
- Change setlist?
11:38
- Lesson (song - Greed) / Power of music
13:30
- Transport gear? / Pedalboard
Notes
Back in the homeland after a long long journey, Larry recalls some of the highs and lows of the last few crazy days…the Session Man Abroad if you will….if you must….
Very sincere thank you to all of you for supporting the show…Uncle Larry's small but mighty army is slowly approaching 70,000 members….and believe me, i know how hard it is to make the commitment of clicking on a video of an old guy teaching guitar when there are so many "shorts" on youtube of hot girls wearing yoga pants.
I appreciate all the kind words and all the kind donations…i truly hope that you all are learning things and that these videos help shine some light on the madness of the music business.
Mostly i hope they inspire all you people out there to accomplish the nearly impossible dream all musicians share….the dream where we ask the universe to provide us "a living" solely from playing an instrument.
Heres the tip jar links if you want to donate
Paypal is
tombukovac@gmail.com
Venmo is @Tom-Bukovac-1
August 6th, 2022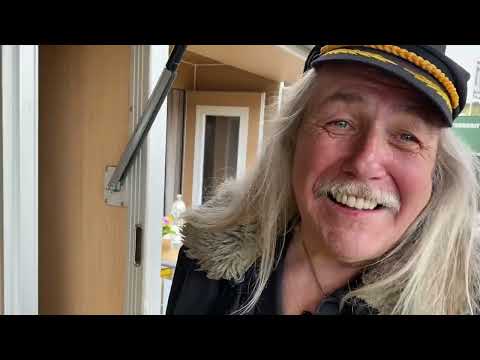 Chapters
00:00
- Tour update and a chat with Uli Jon Roth from the Scorpions
03:33
- Uli show us how to play Scorpions - Sails of Charon (Lesson)
Notes
Well kids, the gig went great, we had a ball, thanks to anyone who watched the livestream.
They say "never meet your idols"….however in todays case that saying is totally wrong.
I spotted Uli Jon Roth in the crowd from 300 yards away, absolutely knew it was him instantly. Turns out he came to the show today specifically to see Ann.
I invited him backstage to meet Ann afterwards and we all hung out for hours….absolutely LOVELY guy ….wickedly intelligent…extremely interesting and super fun to hang with…just an absolutely beautiful person.
Please enjoy him showing us one of the greatest electric guitar moments ever recorded…."Sails Of Charon" off the Scorpions "Taken By Force" LP
August 6th, 2022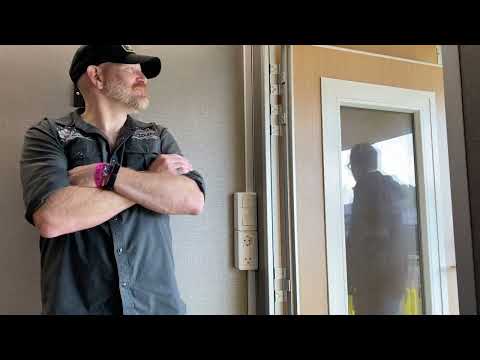 Chapters
00:00
- Tour update
Notes
Homeskoolin merch available at
www.guitarhouse.net
Paypal tip jar is
tombukovac@gmail.com
Venmo tip jar is @Tom-Bukovac-1
TAGS
August 6th, 2022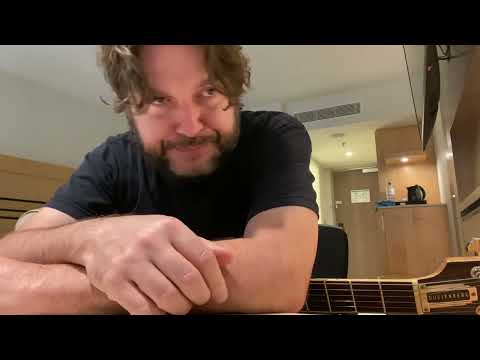 Chapters
00:00
- Tour update
Notes
Just checkin in from Hamburg….thanks for watching the show kids.
August 5th, 2022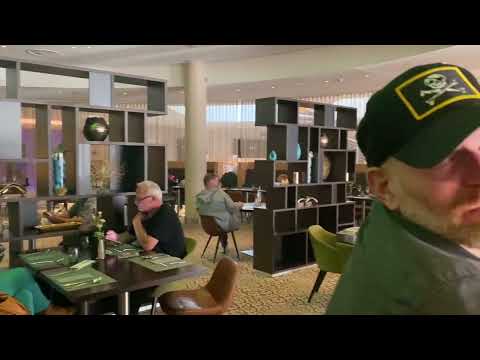 Chapters
00:00
- Tour update
Notes
The amazing dawgs far far away from home….Uncle Larry runnin' on fumes after 48 hours of no sleep.
Tomorrows gig is at Wacken Festival in Wacken Germany.
A death metal festival of 200 bands with names like "Rotting Christ", "A Night To Dismember" and "Cattle Decapitation" ……and us
TAGS
August 2nd, 2022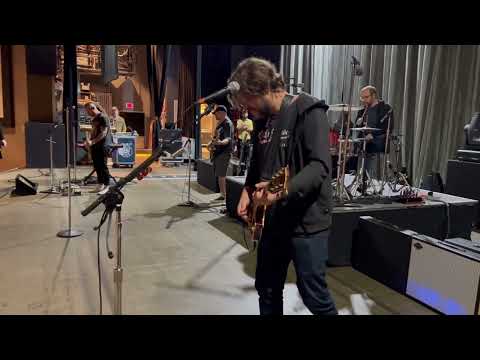 Chapters
00:00
- Soundcheck (electric) / Magic Man
Notes
Sure its a little hungover and sloppy, but this is a pretty good illustration of why Uncle Larry doesn't use Kempers and Fractals and all that modeling horseshit. He likes it loud and raunchy, that land where the speakers and the pickups are united in total solidarity.
Tone courtesy of a 65 pro reverb and a 60 tweed 4x10 bassman
Guest vocals courtesy of our beloved band photographer Criss Cain
Video work courtesy of our beloved manager David Frey
August 2nd, 2022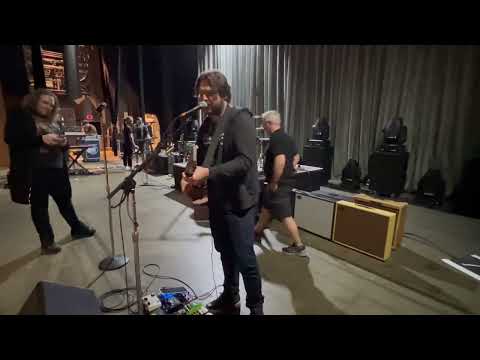 Chapters
00:00
- Soundcheck (acoustic) / This as a Brick
Notes
Soundchecks are always for fucking off.
July 31st, 2022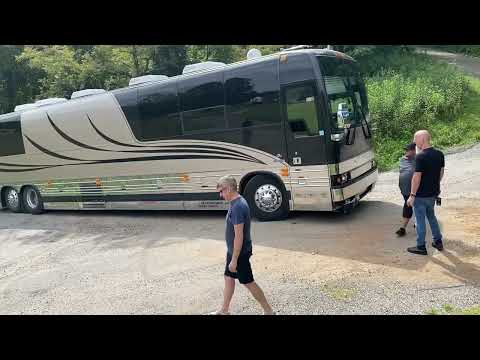 Chapters
00:00
- Bus troubles on tour
Notes
This little video journal displays the ups and downs of typical road life.

The bus that The Amazing Dawgs have been touring with on this last run was lovingly nicknamed "Old Fumes" by the band and crew, sometimes shortened to just "Fumes".

A bit of history….when Old Fumes rolled off the Prevost assembly line in 1991 I'll bet she was quite the sight….45 feet of shining glory with one of the most ergonomically perfect tour bus bathroom lay outs i have personally ever witnessed.

But alas, time, and about 3-4 million miles took a toll on Old Fumes….as the great boxer Rocky Balboa once said "time is undefeated"…so, after a long faithful 30 plus year tour of duty safely delivering Ricky Van Shelton, Holly Dunn and many others to countless state fair gigs, she was retired by her owners and deemed a "parts bus".

But then, the "great 2022 summer touring bus shortage" took place.

Suddenly Old Fumes was cast back into service carrying the Amazing Dawgs around the narrow streets of the great Northeast, with a driver who had never left the state of California…. sure, her generator, air conditioning, air bag suspension, sewage grey water system, and interior cabinetry weren't quite what they once were….but valiantly she rolled on through the scary dark night…. carrying bunks full of 12 sleep deprived sweaty band and crew guys desperately trying to breathe through the burning oil and leaking diesel, mixed with raw sewage smell that permeated the vehicle….

The following footage shows some of Old Fumes final hours before finally being abandoned and laid to rest in Floyd, VA on july 30th 2022.

Fun facts:

After Fumes overheated at the Maryland border, our beloved Ebo crawled out of his bunk at 4 in the morning and replaced a belt on the bus motor with limited tools while semi trucks whizzed by on the pitch dark highway at 80 MPH. Miraculously, we somehow ended up actually making it to the Floydfest gig in Floyd, VA and even though we were all beat to shit and team morale was at all time low, we went up on stage and had the most magical Ann Wilson show yet….absolutely amazing crowd.


https://youtu.be/_BE5naUVU_0


The power of music trumps all Thanks for watching guys
July 27th, 2022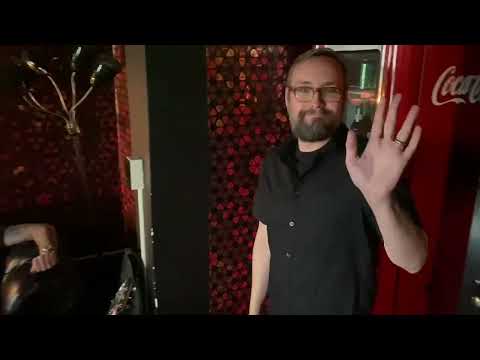 Chapters
00:00
- Behind the scenes on tour
Notes
Great old theater in Port Chester NY…walked around a bit today, cool town. We got a couple special guests tonite in the house…should be fun
TAGS