July 25th, 2023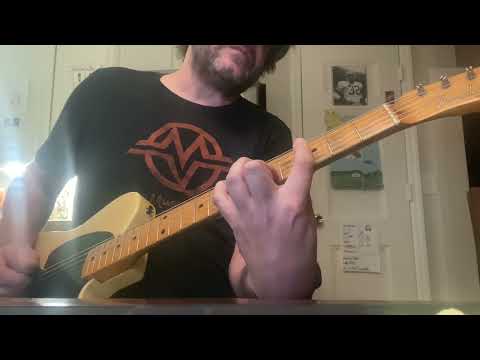 Chapters
00:00
- Rockin' and a pickin' the money out of it
Notes
Larry takes a swing on a sassy old 54 Esquire.
Hello friends....getting stitches out tomorrow and my big fat Slovenian face is very slowly healing up.
Thanks for all the concern and support.
Homeskoolin' is cool.
TAGS
June 7th, 2023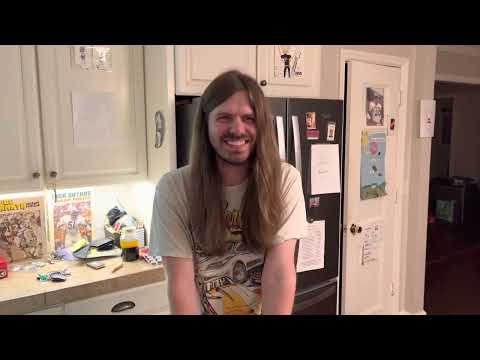 Chapters
00:00
- Intro to Robert Baker
04:20
-
Fender Esquire
06:00
- Potientiometer codes
Notes
Uncle Larry gets a visit from a friend and well known YouTuber, dearest Robert Baker….who just happened to move here to the great country of Nashville .....a place that is completely isolated in it's own economic and social bubble.... and thusly absolutely impervious to any of the "economic woes" that may happen to occasionally devastate the rest of the United States at any given time.
Welcome my son….welcome….to…the machine….
...and if anyone wants to see ol' Uncle Larry plunkin' it waaaaaay back in 1996 on a major television broadcast check this out.....
https://www.youtube.com/watch?v=ws6D23KvsN8
if anyone is interested in purchasing dear Robert's '58 Esquire for 15K with nice tweed case email me at tombukovac@gmail.com
May 11th, 2023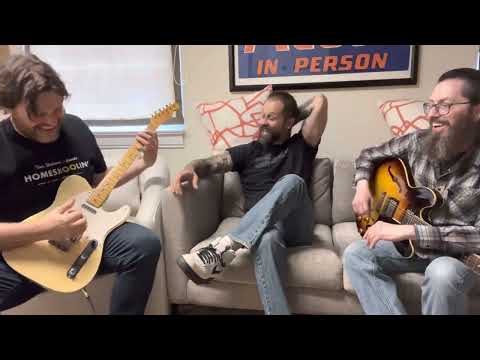 Chapters
00:00
- Intro
01:25
- Pet peeves when visiting Gruhn's / Playing guitars in house
04:18
- Hesitant repair vs. knowledgeable repair (Explaining and educating)
06:59
- Heirloom guitars that aren't expensive
08:00
- George Gruhn and his business
11:35
- '53 Telecaster / Cool factor vs collector's and playing guitars
14:40
- Back to the Tele
17:00
- Stickiness of a neck and lacquer
18:00
- Gibson ES-335 / "Electric Spanish" (ES) naming convention
19:25
- Playing Gibson
24:00
- 1931 OM Shade Top acoustic / Playing
27:40
- Checking on binding indicates refinish
29:31
- 1966 Epiphone Caiola / Playing
40:00
- 1965 Gibson Melody Maker D
42:20
- Gibson Melody Maker
43:30
- Joan Jett and I Love Rock 'N Roll cover (Arrows)
45:00
- 1963 Gibson Special (Lefty) / Playing upside down
49:00
- 1958
Fender Esquire
(Lefty) / Playing upside down
54:10
- Back to the Gibson ES-335 / Prices
60:24
- Trivia: Pickup rings
62:25
- Closing statements too soon
67:12
- 1963 Gibson Firebird / Playing
Notes
The dynamic trio pulls 7 killer guitars from the current Gruhn's inventory and takes them for a ride.
Starring:
Greg Voros
Corey Terrell
Uncle Larry
May 9th, 2023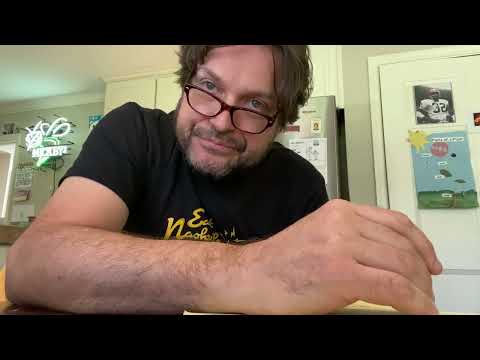 Chapters
00:00
- Jamming on some strings
01:13
- Demonstration of ashtray (faraday cage) on a guitar (with and without)
02:00
- Hello / Box of Rock rehousing / Greg Voros coffee
03:08
- Speed playing around
03:28
- Lesson: "The Viking Scale"
04:12
- "Original Ace Hendrix Strap"
04:35
- '54 Esquire / Playing
05:45
- Ashtray cover back on comparison
05:58
- Pedals (Simulate ashtray cover / Snare rattle)
06:44
- Joe Glaser & Music City Bridge cool idea
07:15
- Tele bridge pickup in guitar demo
08:16
- Steel guitar playing / Waylon Jennings
09:13
- "Learn how to fix a Wurlitzer"
09:30
- VCB (Viewer Comment Bin) / Ebo comedic timing
10:00
- Grammar helping a viewer / Session players humor and getting serious
11:45
- Bohemian Grove
13:22
- Double slide / Learning new tricks
14:17
- Lesson: New trick / Doubling track
16:37
- The Gear Page and the ODR-1 / Social Media is not cool
Notes
Uncle Larry filets and pan fries the VCB and plunks around on a nice old slab of golden age Fullerton Fender.
January 17th, 2023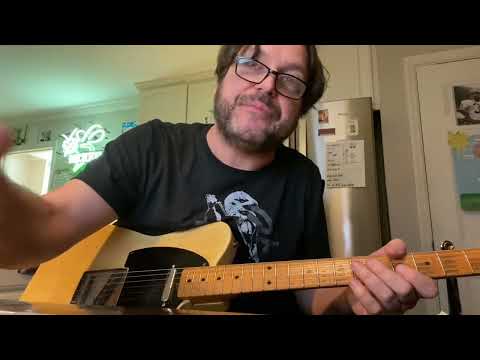 Chapters
00:00
- Plucking some familar tunes on the Tele
01:53
- Hello, folks! / Boat drink
02:20
- Update and Vince Gill project / New subscribers and misunderstanding and welcome
04:14
- VCB (Viewer Comment Bin)
04:34
- Gordon Mote...amazing
04:50
- New guitars? Duesenberg
05:14
- Thank you for comments and support
05:58
- Right hand picking
08:00
- Never let... [them] ...enter your kingdom!
08:30
- Don't change the channel!
08:43
- NFL Dream Team
09:02
- Gear and sounding the same / 99% hands - yep!
10:15
- Alrosa Villa nightclub playing and Dimebag Darrell
10:47
- Dallas Cowboys kicker / Fucking up on the job
Notes
Uncle Larry unsuccessfully tries to transfer the legendary Geoffrey Downes piano masterpiece over to guitar....
It is virtually impossible….i mean, just try these chords ferchrissakes…
F#6
From low to hi
14,13,13,15,16,18
C# over F
13,11,11,13,14,16 (this one is a KILLER)
Eb min 7
11,13,11,11,14,14
for any new viewers here are pertinent links:

if you are learning things and feel led to donate to Uncle Larry's PayPal tip jar use this address:
tombukovac@gmail.com
you can also use venmo
@Tom-Bukovac-1
if you wanna check out Larry's instrumental album go here:
https://tombukovac.bandcamp.com/album...
if you wanna check out the record Larry made with Dean Deleo from STP go here:
https://tripthewitch.bandcamp.com/alb...
if you wanna buy some super comfy Homeskoolin' merch go here:
https://dvg-inc.shoplightspeed.com/me...
January 9th, 2023
Chapters
00:00
- Reflective playing
04:50
- Morph into Sting - Bring on the Night / Howya doing?
06:00
- The greatest cover songs of all time
07:00
- Lesson: Bring on the Night / Vince Gill
08:20
- NFL cards
09:46
- '54 Esquire from Greg Voros / Playing / Top hat flying off
13:53
- Thanks
14:55
- Lesson: Harmonics
15:42
- Unknown riff from the '80s
16:36
- Lesson: Cars - Since I Held You / Solo
19:41
- The Cars solos story / Band person vs live improv / Test of time
Notes
Uncle Larry takes a ride on a slightly out of tune chopped 54 esquire and reflects on some childhood guitar store memories.....and childhood memories of watching Letterman.
Even the thumbnail pic shows Larry in a very "reflective type" mood.
In truth, sometimes (like tonight for example) i don't even bother to tune the guitar before i do these vids....because i usually spend all day at my "day job" caring WAY too much about tuning...so when i get home at night, and it's just me all alone with my deep Cleveland thoughts it can be very stimulating for me to be a bit out of tune.
It's very freeing, sonically speaking, it's kinda like the emotional equivalent of walking around the house in your underwear.
I hope you guys don't mind.
There is one guy that watches the show that can't help but make a comment every time he hears five seconds of something out of tune on my totally unedited free form stream of conscious videos. I think he's one of those unfortunate dudes who has to tune/edit/pocket shitty vocals on pro tools all day for bad local bands.
He probably also has a hard time enjoying led zeppelin and beatles records.
I've noticed that some people seem to feel really special when they can point out things that are "out of tune"....sometimes i think they think they are the only people that can "hear" it.
At any rate, thanks for watching guys
If you feel led:
the PayPal tip jar is always there...lurking...
tombukovac@gmail.com
so is that venmo one...
@Tom-Bukovac-1
September 17th, 2022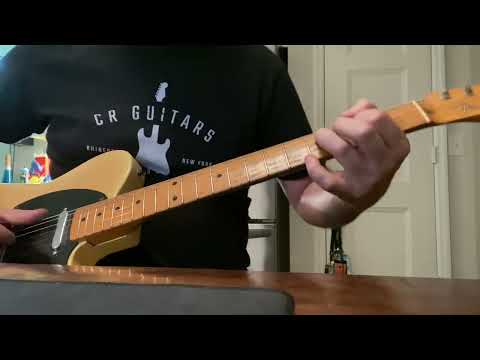 Chapters
00:00
- Playing the chopper
Notes
Hello friends…a while back my dear dear friend sweet Greggy Voros gifted me a wonderful old 54 Esquire chopper that i have been slowly but surely trying to turn into the monster that i absolutely know it can be.

From the start this guitar had a hell of a lot going for it (super lightweight and the neck is to die for) but it had a long way to go. It started with refretting, then trying to find the right pickups…i ended up finding some great pickups, an original bridge pickup from a 1960 tele custom was a nice addition.

The original bridge saddles were driving me insane, so i just had my dear old friend Phil Crabtree install a set of Callaham compensated steel saddles. I picked it up from him today, Philly works alongside Tom Murphy at the Gibson custom shop. He is one of the sweetest kindest souls that has ever walked this earth. Thats him pictured at the end of this video.

Lord did these saddles help a lot…a MAJOR step in the right direction. The intonation is sooo good now, the string spacing is perfect, and the thing is just ringing beautifully acoustically, great sustain.

I swear the older i get i am focusing more and more on what i have always called the "point of contact" in guitars.

The purity and trueness of the way fretted and open notes pop out of a guitar, whether its electric or acoustic. The way the notes ring and sustain without an amp.

It's the first thing i look at when i am checking out any guitar I haven't seen before. It's amazing how many guitars there are out there, even "high end" instruments, that just have terrible "point of contact".

Strangled sounding dead notes all over the guitar, which could be caused by many things….a shitty bridge, bad fretwork, a fingerboard that is separating slightly from the neck, a pinched nut slot, and the worst offender, just plain dead wood.
July 8th, 2022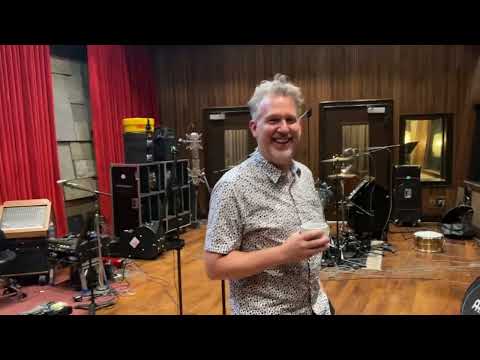 Chapters
00:00
- Back stage gear tour
04:00
- Danny Dugmore
Notes
Day two of a three day odyssey….special guests, our beloved Bryan Sutton and the legendary Dan Dugmore…check out his credits on allmusic.com kids…a true session man.
March 19th, 2022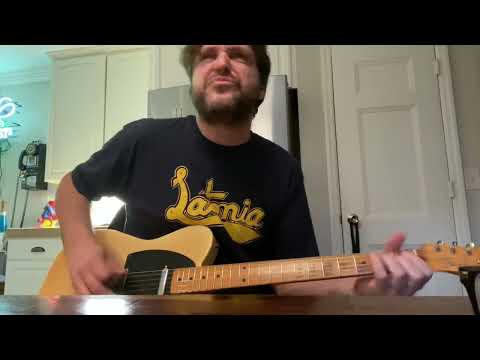 Chapters
00:00
- Country pickin' jam
Notes
Sorry guys, my kids are outta town for a week…i got too much time on my hands haha….
TAGS
February 5th, 2022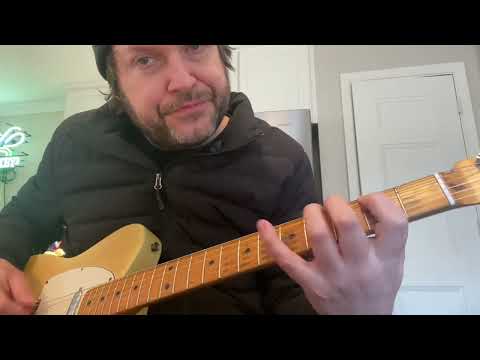 Chapters
00:00
- Crazy guitar playing
09:30
- '54 Esquire / Old
Brain Twister
lesson
11:25
- Trip The Witch CDs & t-shirts
12:05
- 4 note chromatic pattern playing
13:20
- Sound and fun playing
14:14
- Difference Rosewood vs. Maple teles / Blues pickin'
16:16
- E13 / Index finger crazy shit
17:40
- Cool sound upstroke on saddles / Clavinet imitation
Notes
"Well…maybe he HAS finally lost it…."
January 27th, 2022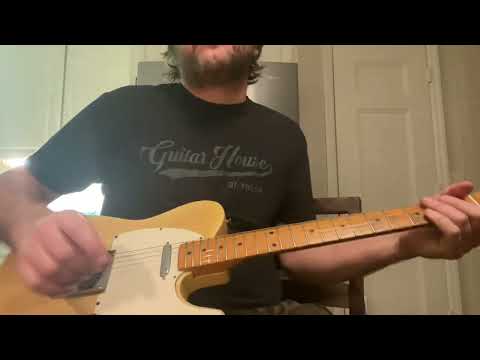 Chapters
00:00
- Chicken pickin'
Notes
The first Homeskoolin' "Short", for what it's worth.
So, can anyone out there actually play this clean?
I almost got it….pretty fuckin' tough riff at the end. Ya' know, i got some great advice years ago…it was something along the lines of "Tom, don't ever write a riff you can't play"
This sweet old 54 Esquire chopper in this video is a cherished gift from a dear dear friend who would be a real strong contender for "the coolest dude to ever inhabit this earth"…if that was ever a contest.
Rock on Homeskoolers!!
TAGS