October 31st, 2022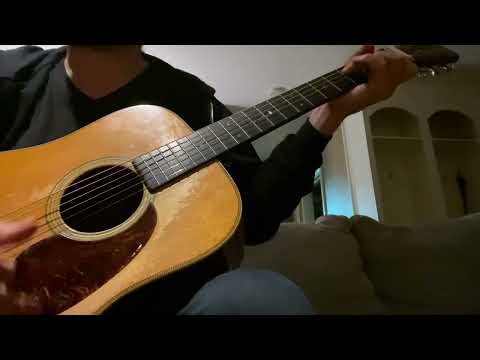 Chapters
00:00
- Without You rendition
Notes
All alone by the fireplace after my sweet sweet boys have gone to bed and after winning a pile on the ravens minus 1…
This one goes out to the big cat's dad….and pete ham…
much love
Once upon a midnight dreary, while I pondered, weak and weary,
Over many a quaint and curious volume of forgotten lore—
While I nodded, nearly napping, suddenly there came a tapping,
As of some one gently rapping, rapping at my chamber door.
"'Tis some visitor," I muttered, "tapping at my chamber door—
Only this and nothing more."
October 30th, 2022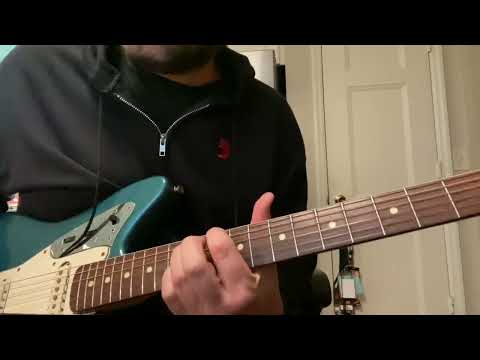 Chapters
00:00
- Beautiful song
Notes
A little late night blues for all the ones that like to skool at home, after the kids go to bed.
This one goes out to an old long lost friend who has drifted far away…
Thanks for watching the show friends.
TAGS
October 27th, 2022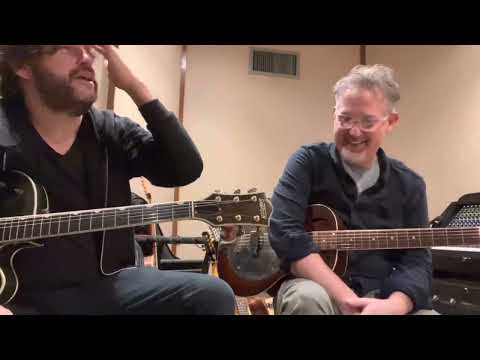 Chapters
00:00
- On the Hunt / Intro
02:00
- Interview
Notes
Direct from Mount Pilot....Uncle Larry is cast into the rare "interviewee" chair for a brief minute...

Check out Bryan Sutton's Artist-works if you wanna get your stone cold bluegrass on...

https://artistworks.com/guitar-lesson...
October 26th, 2022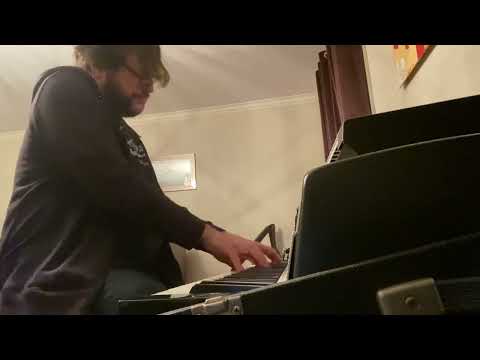 Chapters
00:00
- Guess the song
Notes
Apologies to Gordon Mote
This one goes out to Marlon and Miss Melissa….
October 25th, 2022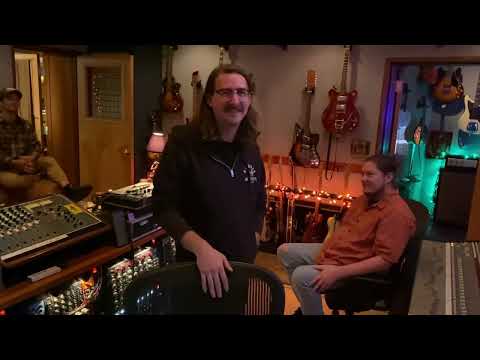 Chapters
00:00
- Another look at the Prophet-5 / Playing and building another song
Notes
Yet another look at the inner workings of the Amazing Dawgs sessions that are happening this week in beautiful downtown Nashville TN….so roll one up and join together with the band.
This episode starring:
Zack
Paul
Samuel
Devon
Sean
Dave
Larry
The Prophet
October 21st, 2022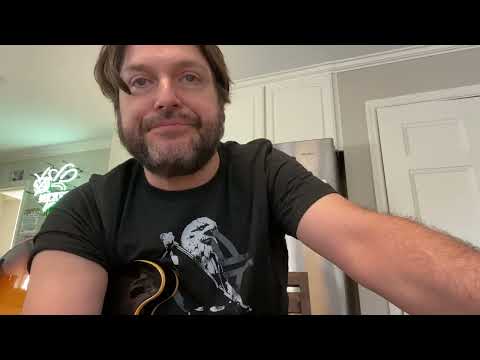 Chapters
00:00
- Slow melodic playing
04:00
- Hello, class! / '67 Dick Butkus card
04:45
- Amazing Dawgs band
06:30
- ToneQuest
07:38
- Mysterious prototype pedal / Gamechanger gear
12:10
- VCB / "What goes through your head?" (Melodies)
15:36
- Just music
16:30
- "Time for another CD" / Trip The Witch
17:31
- Duesenberg guitar / Lesson: B-Bender
Notes
Uncle Larry evokes some haunting memories of distant Homeskoolin' melodies that flitter about in the chilly October wind like laughing ghosts.

…and answers some VCB

you guys can donate to Homeskoolin' anytime you want…a good portion of the proceeds go to the fine people at Annheuser Busch LLC

Paypal is tombukovac@gmail.com
Venmo is @Tom-Bukovac-1

...and did you guys know Larry made a solo album a while back?

it's called "Plexi Soul" and you can can find it right here:
https://tombukovac.bandcamp.com/album...


...and did you know that Larry made an instrumental record with Dean Deleo from Stone Temple Pilots called "Trip The Witch"?

you can find that here:
https://tripthewitch.bandcamp.com/alb...


...and did you know that comfy Homeskoolin' merch of all types is available?

just go here to see it....
https://dvg-inc.shoplightspeed.com/me...
October 21st, 2022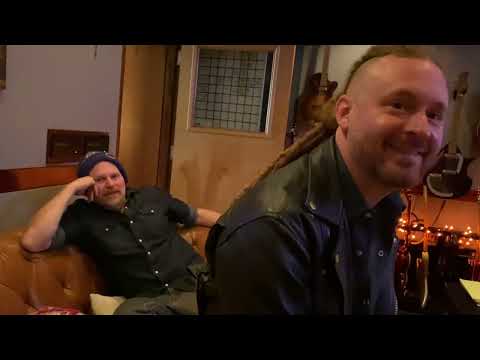 Chapters
00:00
- Building a song
08:58
- Prophet-5
Notes
Day 4 of a 7 day marathon session, where the Amazing Dawgs are re-united once again working on writing and recording a new Ann Wilson record at Smoakstack Studio in Nashville TN.
In this clip Uncle Larry does what any decent friend does when a guy is playing a pad on an old analog synth…he is working the cut off filter.
Amazing Dawg Paul adds some magic glue to the track on an old Prophet 5….while bandmates Amazing Dawg Tony and Amazing Dawg Sean look on in horror.
Zack Zinck absolutely KILLING it on the engineering gig....a top notch professional, and about the nicest, easiest guy to work with you could ever find on this planet.
There is no official "producer" per se on this record….so what you are seeing here is four hardened, brutally opinionated studio veterans who are all trying to function in a completely democratic fashion…which can be challenging at times….but so far so good.
Ann's vocal on the track is muted during this filming, but you can hear an epic Paul Moak guitar solo at the end of this track, as well as some hypnotically adult acoustic piano stylings from a relatively unknown Youtuber from Cleveland.
October 20th, 2022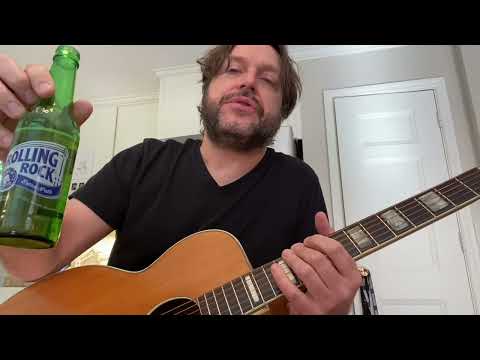 Chapters
00:00
- Little acoustic jamming
00:22
- Hey guys! / PSA about "ass pipe"
Notes
The scam bots are back.
The best thing you can do is just report it to youtube.
Don't fall for it kids….it's just the work of a bunch of failed rockstars and string lockers.
Cool spectre at the end of this vid right as the power went out right?
Those are just my angels that tell me what notes to play…glad they are around
TAGS
October 20th, 2022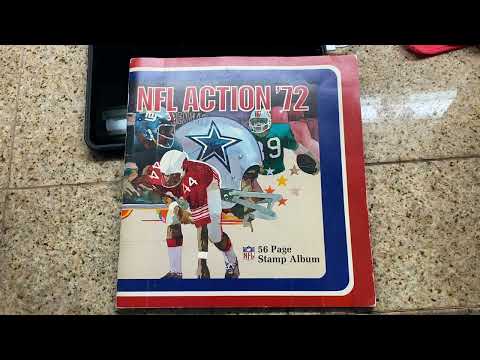 Chapters
00:00
- Stamp book
Notes
Thank God for Ebay….say it with me people….
"Thank God for Ebay"
I figure if I am giving away 45 years worth of licks for free, the least you non football fans out there could do is suffer through a 2 minute video that has nothing to do with guitar, solely for the sake of pure nostalgia... man, just the smell of this 50 year old book takes me back....
TAGS
October 19th, 2022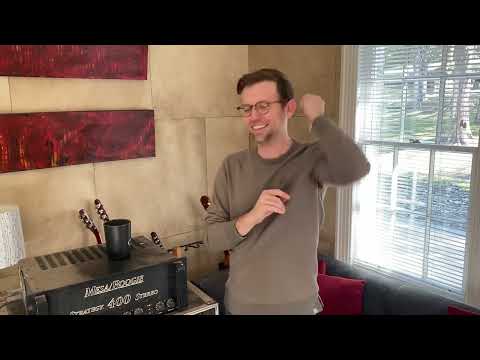 Chapters
00:00
- Rack gear exploration
Notes
Hello friends, if Toto is your Beatles, this video is for you.
If you are NOT a fan of the 80's and 90's west coast session scene, this video is NOT for you….and i suggest you potentially try another video.
Please send offers to:
brandooli.hood@gmail.com
For the record, Dann Huff is one of the most quality human beings i have ever been around.
Anyone that knows him or has worked with him, like the two beautiful fellas in this particular video, will tell you the same thing.
He is just a lovely person on every level, and he has earned all of his many achievements in this world with his absolutely amazing set of ears….
I have spent countless hours on the other side of the glass from this fella over the last 20 years or so…and i will tell you first hand that he hears EVERYTHING…..and i mean EVERYTHING.
You cannot "sneak" ANYTHING past Dann, and trust me, nobody is "sneakier" than me when it comes to "sneaking" stuff on sessions.
Brandon Hood is a straight shooter, a hard worker….one of my favorite producers to work with. He is the guy who single-handedly pulled me out of my three year retirement from sessions, and i will never let him live that one down.
Seth Morton is a beautiful guy, a FANTASTIC engineer and he is AVAILABLE TO HIRE for all your recording needs.
TAGS