December 6th, 2021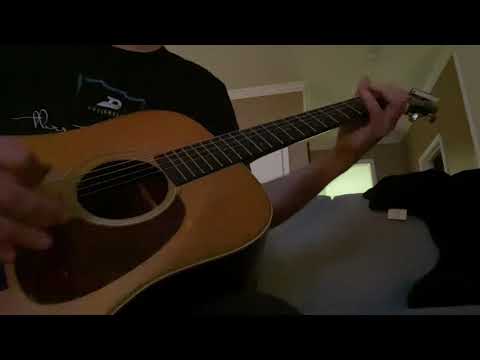 Chapters
00:00
- Acoustic picking
Notes
"That ain't music dammit!"
On monday nights, while I'm watching the game (the game which happened to end up just right for "some" bettors) i like to sit on the couch and plunk on an old acoustic….and sometimes it gets a little weird
TAGS
December 6th, 2021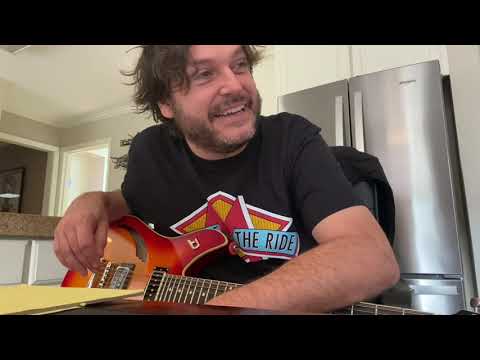 Chapters
00:00
- Get Together play along
01:41
- Talk about a period piece
03:33
- Opening riff lesson
04:37
- Couple of chords / Verse
04:51
- Riff fill lesson
05:37
- Chorus lesson
05:51
- Sounds like "Booger"
07:11
- Cool structure of the song
07:41
- Drum and bass breakdown / Solo
08:17
- Play along / Breakdown / High chords
08:57
- "Listen to what the flower people say" / Chords
09:31
- Beatles voicing
10:05
- Who played on it?
10:38
- Shameless self promotion
11:24
- Duesenberg 12 string / Outro playing
Notes
A brief chat on one of the most perfect records ever constructed.
Homeskoolin merch available at
www.guitarhouse.net
Paypal tip jar is
tombukovac@gmail.com
December 4th, 2021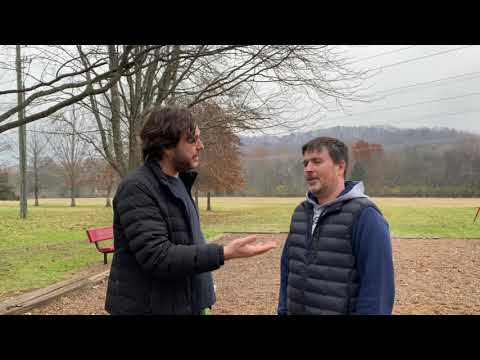 Chapters
00:00
- Shameless promotion is what it is all about.
Notes
David…."Smell The Glove" is here….hello Janine
TAGS
December 2nd, 2021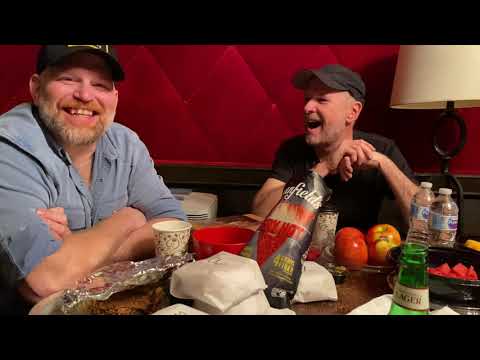 Chapters
00:00
- Camraderie
Notes
See why i love these guys?
December 1st, 2021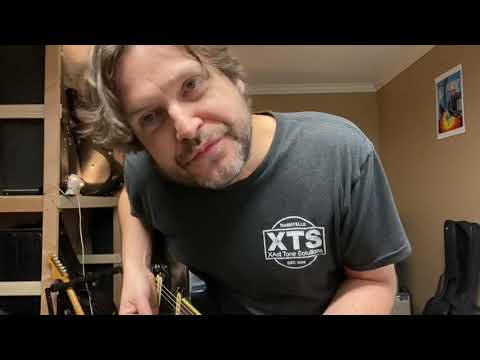 Chapters
00:00
- Hello, class!
00:16
- Pedal browsing
00:51
- Pedalboard
02:29
- Playing
04:35
- Beer trouble
05:09
- Dean Cadillac
06:20
- Nobles overdrive shootout explanation
07:38
- Clean sound
08:40
- Original overdrive
09:22
- Newer overdrive
10:09
- Back to original
10:21
- Back to newer
10:34
- Notes
11:03
- One more time with original
11:15
- One more time with newer
11:50
- Conclusion
Notes
A rare dissertation from your Uncle Larry about the ups and downs of life in the mild distortion lane.
Disclaimer…this video is intended for amusement only…i COMPLETELY understand that any gear comparison demo done with an iphone microphone is a ridiculous waste of time….no user serviceable parts inside….if swallowed, get medical help immediately or contact a poison control center…objects in the rear view may be larger than they appear.
Unrelated….just WAIT until you guys see how cool the two new Plexi Soul shirts are that our resident genius Ryan Conover designed….Ryan is responsible for all the previous HS t shirt designs (except the very first one which was designed by my dear friend Eric Crilli)….i think you guys are gonna dig it the most
November 30th, 2021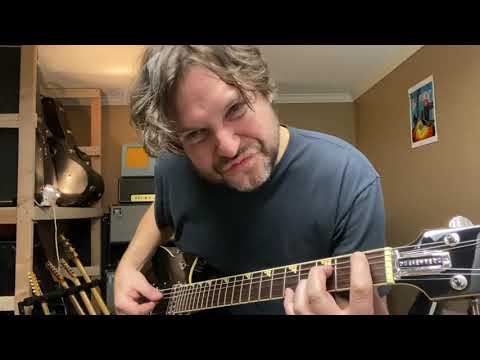 Chapters
00:00
- Beautiful loop playing
02:35
- Hello, class!
04:07
- Duesenberg Falken
05:19
- Chords lesson / Dropped-D
06:38
- Loop lesson
08:22
- Rolling Rock in a bottle
08:40
- Uncle Larry's Garage Sale / 1946 gibson j-45 neck
09:34
- 1964 Fender Vibroverb 1x15 combo amp
09:50
- 1959 Watkins Westminster
10:06
- Much thanks to all
Notes
Hey guys….thanks for watching the show. Check out
www.guitarhouse.net
for uncle larry merch…plexi soul cd's and t shirts on the way.
Uncle larry's garage sale…email me at tombukovac@gmail.com if you are interested in any of this shit.
1) absolutely primo 1946 gibson j-45 neck only….AMAZING condition and original finish ….1500 firm…this could be a life changer for the right person/repairman out there
2) 1964 fender vibroverb 1x15 combo amp. As you know this model is BY FAR the most coveted of the entire blackface line by collectors…basically just a pro reverb with a 15" speaker, for twice the money. 4500 firm and i WILL NOT SHIP…you gotta come to larry's house to get this if you want it. 7/10 cosmetic condition…has definitely been played and gigged. All original trannies and speaker…serviced by Ebo…sounds absolutely lovely
3) 1959 watkins westminster…small and EXTREMELY stylish little british tube combo amp….sounds good but could sound GREAT with a bit of tweaking and TLC….Sold as is for 1300 firm and I WILL NOT SHIP. Nice sounding tremolo circuit
November 26th, 2021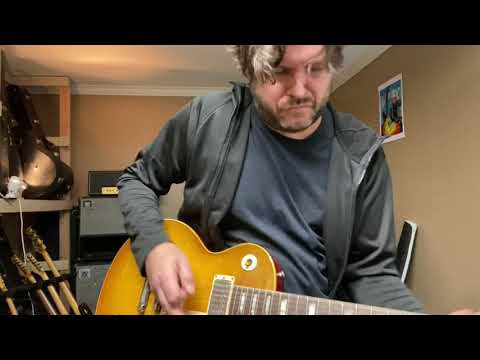 Chapters
00:00
- Building a loop / Bass
01:10
- Switch to guitar
Notes
I decided to do a one take freak out before going to have some curry at my favorite place on this lovely Friday night…and here it is lads…replete with the occasional "blue note" that goes along with any first take…..hahaaaaa
Oh…and guess what cats??? Plexi Soul CD's are coming!!!!!!
November 25th, 2021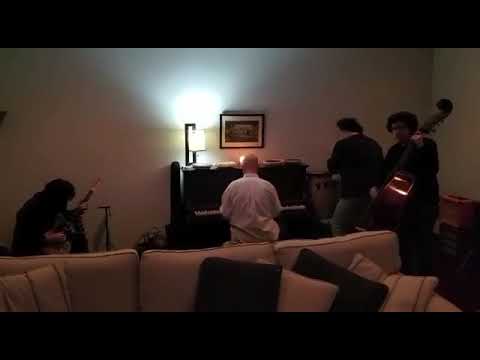 Chapters
00:00
- Jam session
Notes
A totally impromptu jam that spontaneously erupted tonite at the house of my dear friend Nicky G after we chowed down on a gourmet feast that Nick threw together….Conrad Govrik on doghouse, Jimmy Matt Rowland on upright, Nicky Govrik on congas.
Happy Thanksgiving everyone…thanks for supporting the channel
TAGS
November 24th, 2021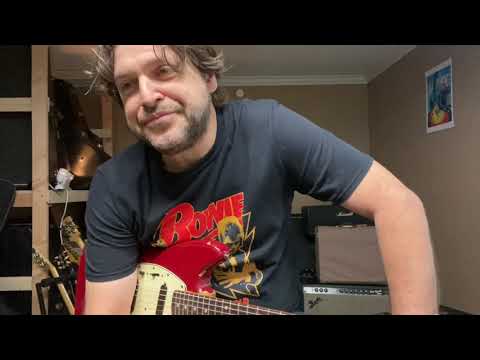 Chapters
00:00
- Melodic playing to loop with solo
03:35
- Hello, class!
04:05
- Thanks, kindly
04:35
- Viewer Comment Bin (VCB)
04:42
- Can you cook? / Slow cooker
05:28
- Chess?
06:25
- Newer music you like?
07:40
- Marriage proposal
09:15
- Fender Mustang
09:42
- Loop lesson
Notes
Happy Thanksgiving to all you dear Homeskoolers….
Love Unc
Heres the link to my new record lads
https://tombukovac.bandcamp.com/album/plexi-soul
November 15th, 2021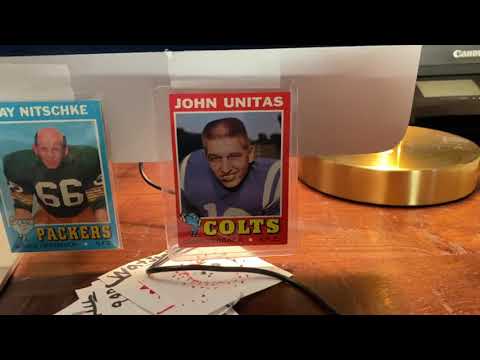 Chapters
00:00
- Acoustic playing by Jedd Hughes
Notes
Just when i thought this magical Sunday where i went 4-0 on NFL bets couldn't get any better, just imagine my joy when the pride of Quorn, Jedd Hughes, showed up my door at midnight last night….i told him he could crash here at my crib for the week while he is in town making a record.
I have been waiting patiently to hear him extract magic tone from the '38 bone like only he can, and i promptly put it in his hands within the first five minutes he was here.
You may have guessed, your crazy uncle is an avid football and baseball card collector since the age of 8….
This little vignette shows four of my heroes…Nitschke and Unitas from the lovely red and blue bordered '71 Topps football set (one of my personal alltime favorite sets)…a '73 Topps Dick Butkus "action card"….and some other guy holding a guitar.
Thanks for supporting the channel lads…and thank you for the continuing positivity regarding the Plexi Soul record.
TAGS