August 15th, 2023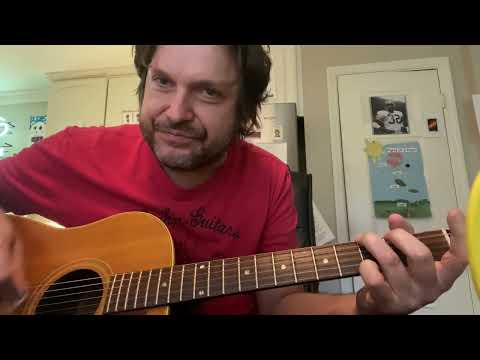 Chapters
00:00
- Funky picking on the acoustic
01:45
- Hey friends! / Early morning
02:50
- Gibson J-50 / Tape for ringing in the studio
03:35
- T-Rex: Marc Bolan
04:23
- VCB (Viewer Comment Bin) / 3 years
06:23
- What's up? Surgery
07:34
- Changing things on your guitars? / Mojo in an instrument / J-50
08:57
- Angie!
09:20
- Never change more than 1 thing on a guitar
10:04
- NFL Preseason betting - bored
10:17
- Scammers and how to get rid of them
10:52
- Music you can't play? / Wes Montgomery / Harmonica
12:41
- Whole-house generator
13:40
- Internet speed and Blackbird
Notes
Another early morning ramble and some fresh baked VCB
August 15th, 2023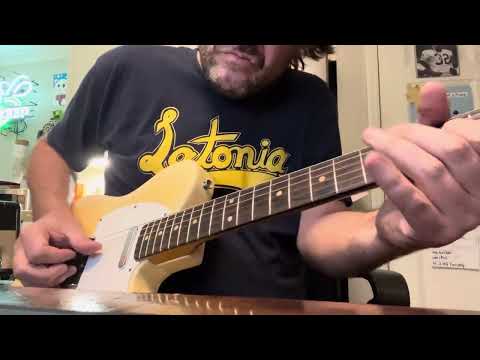 Chapters
00:00
- Loop with some soaring playing
Notes
Uncle Larry test drives a beautiful old blonde '61 Telecaster around some tight corners, possibly hitting a few orange cones along the way.
Dig this cat...I fuckin' love this guy...
https://www.youtube.com/watch?v=Ir3eJ1t13fk
i especially love how they put his landline phone number in the vid description (per his request I'm sure) so that he can field phone calls from potential ass all day hahaaaaa
it gets lonely out there in the country...
TAGS
August 14th, 2023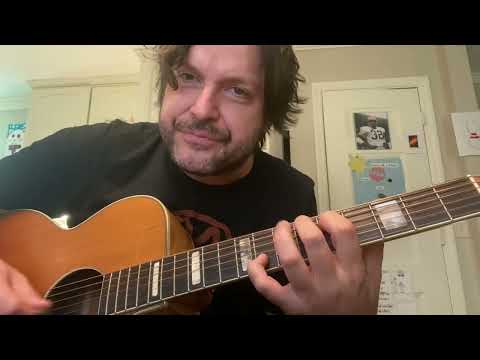 Chapters
00:00
- Music with your cup of joe
01:30
- Hello, class! / NFL betting
03:00
- Seattle Grunge scene
04:15
- Lesson: Eb with an open G string
05:17
- Quarterflash - Harden My Heart
07:05
- Weird ole Kay guitar
07:45
- VCB (Viewer Comment Bin)
07:45
- Lesson: Upstrokes vs. downstrokes
09:30
- Climate change
10:23
- Mark Knopler guitar?
10:53
- Music without vocals / Tabs?
12:15
- Jason Isabelle's Gibson 335 / Red '63
12:58
- Melancholy tune helped / Music healing power
Notes
Early morning Larry goes on a typical long and winding ramble.
August 10th, 2023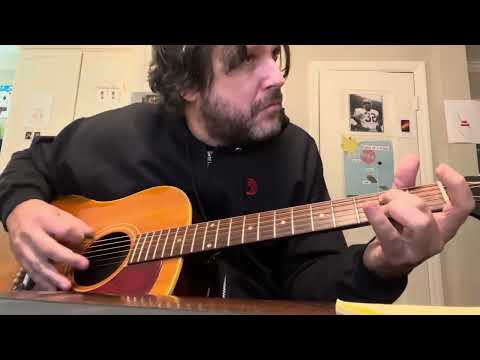 Chapters
00:00
- Little slice of wonderful playing
Notes
Just a little introspective blues tune about how NASA says that the southern states will be uninhabitable in the next 25 years due to "wet bulb"
But good news is there's some pre-season games on tonite!
TAGS
August 9th, 2023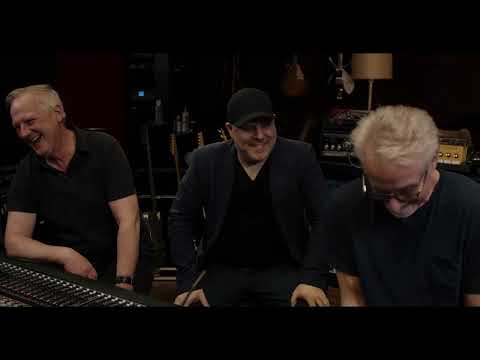 Chapters
00:00
- Free trial for users
01:48
- Preview of Inside Blackbird with Tom on delays / echo devices
Notes
Hello class…check it out...here's a little preview of a really fun video we did a while back for the "Inside Blackbird" series trying out some very cool sounding seriously old school echo devices.
The full video is available at
https://insideblackbird.com
If you use this code in the next 90 days you'll get a month free:
HSIBB1
Thanks for watching friends
August 9th, 2023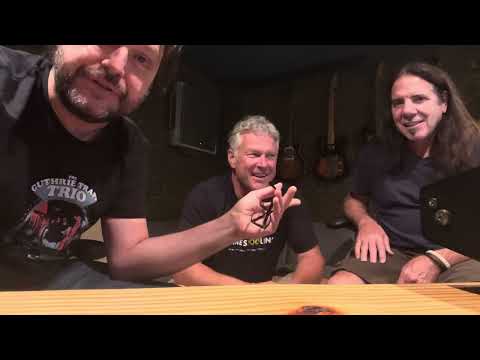 Chapters
00:00
- Bob Gatewood record promotion
Notes
Hello class, you may remember a while back when I was producing a record for my old friend Bobby Gatewood…well it's finally done and available.
We shot this video a while back and Bob asked me to wait to post it until it was ready to be released
Check it out if ya want…it's chock fulla Uncle Larry's guitar, keys and bass parts haha.
Bobgatewood.com
TAGS
August 7th, 2023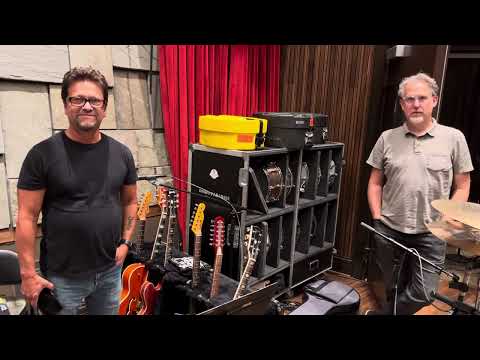 Chapters
00:00
- What it takes to be a studio musician
05:00
- Gear / Telecaster
13:55
- Lesson: "Show Us A Cool Lick"
16:00
- Tanya Tucker lick
26:45
- Best pedals?
Notes
Hello class, I am fortunate enough to hang with these two legendary cats today, who were kind enough to let me ask a few poignant questions.
August 7th, 2023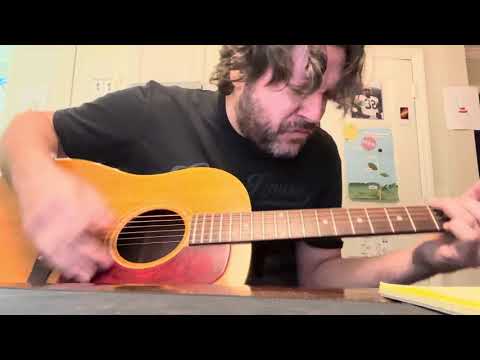 Chapters
00:00
- Goodnight acoustical exploration
Notes
Been sessioneering all day, and more tomorrow, but I still love to play a little altered blues on an old ceramic Gibson after the sweet sweet boys go to bed.
Thanks for watching friends
TAGS
August 5th, 2023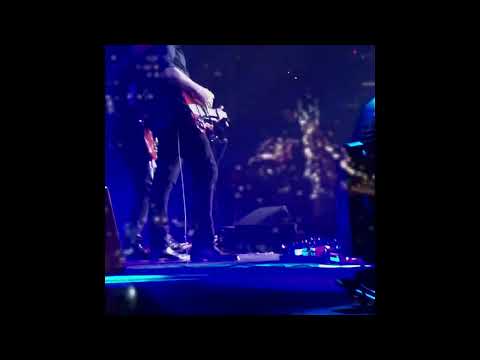 Chapters
00:00
- "Taking It to the Streets" jam
01:30
- Greg Voros smoking
03:06
- "Nothing Compares 2 U"
04:42
- Joe Walsh jam
05:41
- Plucking on that Strat
06:51
- Classic cars / '69 Ford truck
09:29
- Monte Carlo
Notes
Buckle up Homeskoolers because this is quite a ride here…lots of totally random twists and turns…this video covers everything from some recently unearthed vintage footage all the way to some B roll shot yesterday.
Like most Homeskoolin' episodes, we get the full range of human emotion here
In just over 10 agonizing minutes, we get:
A couple different looks at the comedic genius of Nicky G that date all the way back to the Trigger Hippy days …these clips might give you a little idea of why Nicky is always the life of every party (when he isn't busy driving me to the hospital for surgery of course)….
piano accompaniment on "Nothing Compares 2 U" courtesy of Uncle Larry, and epic low light cinematography by Steve Gorman.
You also get a look at a little "street wisdom"delivered by our beloved Greggy Voros. He picked up all this stuff while surviving a rough childhood growing up in a rough neighborhood of Queens NY….after emigrating from Hungary of course.
Which then for no good reason at all, leads to a side stage view of the intro of "Rocky" (as it used to say on the set lists) filmed by Ford Thurston in 2017.
Not to mention a rare never before seen FULL LENGTH version of "Wasting Time At 2nd Gear" video also filmed by Ford Thurston (roughly circa 2015-16)
Capped off by a partial look at the inventory of Gateway Classic Cars" in Smyrna TN filmed yesterday.
Side note…one of you Homeskoolers should SERIOUSLY consider purchasing that green 69 Ford pickup that is shown at the beginning of that section….there is something EXTREMELY special about that vehicle that you have to see in person….I have seen A LOT of restored old pickup trucks in my life…this thing is fucking SPECIAL my friends.
TAGS
August 4th, 2023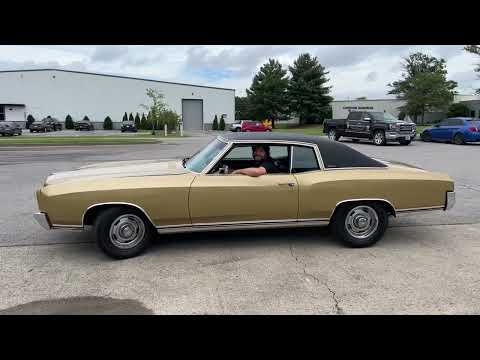 Chapters
00:00
- 1970 Monte Carlo
Notes
I thought that barreling into the upcoming national economic recession with the purchase of a classic car that I don't even remotely need that gets about 8-9 miles per gallon would be a pretty edgy thing to do.
1970 Chevy Monte Carlo
First year model
Beautifully restored with a 350 short block
This thing even has a backup cam and remote power door locks
Damn it runs and drives like a dream
Ya gotta have some fun once in a while don't ya people?
If anyone out there knows this car or the guy that did all this amazing work, please put me in touch. I wanna talk to him.
TAGS