August 6th, 2022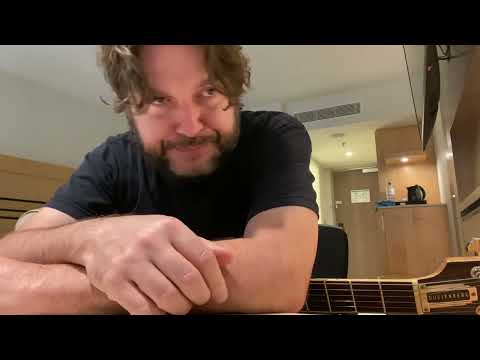 Chapters
00:00
- Tour update
Notes
Just checkin in from Hamburg….thanks for watching the show kids.
August 5th, 2022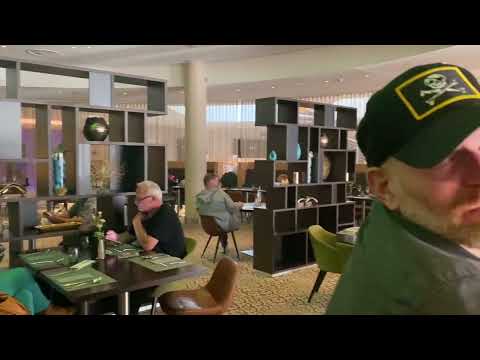 Chapters
00:00
- Tour update
Notes
The amazing dawgs far far away from home….Uncle Larry runnin' on fumes after 48 hours of no sleep.
Tomorrows gig is at Wacken Festival in Wacken Germany.
A death metal festival of 200 bands with names like "Rotting Christ", "A Night To Dismember" and "Cattle Decapitation" ……and us
TAGS
August 2nd, 2022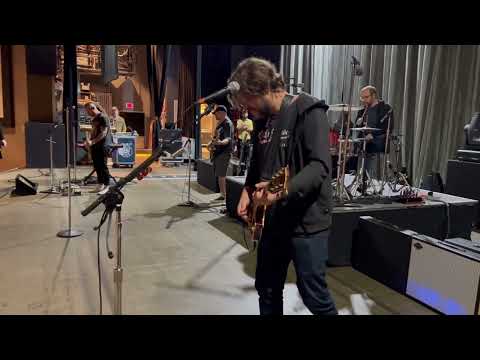 Chapters
00:00
- Soundcheck (electric) / Magic Man
Notes
Sure its a little hungover and sloppy, but this is a pretty good illustration of why Uncle Larry doesn't use Kempers and Fractals and all that modeling horseshit. He likes it loud and raunchy, that land where the speakers and the pickups are united in total solidarity.
Tone courtesy of a 65 pro reverb and a 60 tweed 4x10 bassman
Guest vocals courtesy of our beloved band photographer Criss Cain
Video work courtesy of our beloved manager David Frey
August 2nd, 2022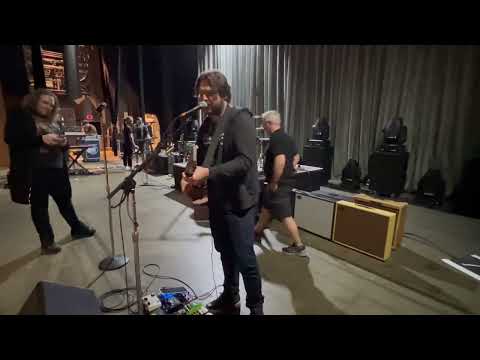 Chapters
00:00
- Soundcheck (acoustic) / This as a Brick
Notes
Soundchecks are always for fucking off.
July 31st, 2022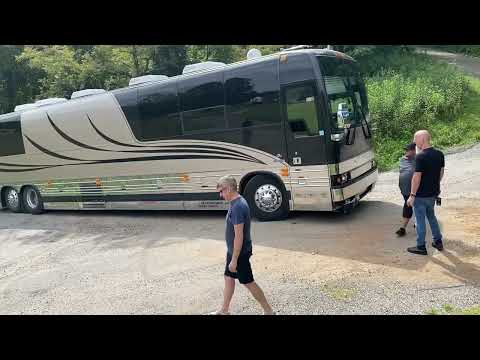 Chapters
00:00
- Bus troubles on tour
Notes
This little video journal displays the ups and downs of typical road life.

The bus that The Amazing Dawgs have been touring with on this last run was lovingly nicknamed "Old Fumes" by the band and crew, sometimes shortened to just "Fumes".

A bit of history….when Old Fumes rolled off the Prevost assembly line in 1991 I'll bet she was quite the sight….45 feet of shining glory with one of the most ergonomically perfect tour bus bathroom lay outs i have personally ever witnessed.

But alas, time, and about 3-4 million miles took a toll on Old Fumes….as the great boxer Rocky Balboa once said "time is undefeated"…so, after a long faithful 30 plus year tour of duty safely delivering Ricky Van Shelton, Holly Dunn and many others to countless state fair gigs, she was retired by her owners and deemed a "parts bus".

But then, the "great 2022 summer touring bus shortage" took place.

Suddenly Old Fumes was cast back into service carrying the Amazing Dawgs around the narrow streets of the great Northeast, with a driver who had never left the state of California…. sure, her generator, air conditioning, air bag suspension, sewage grey water system, and interior cabinetry weren't quite what they once were….but valiantly she rolled on through the scary dark night…. carrying bunks full of 12 sleep deprived sweaty band and crew guys desperately trying to breathe through the burning oil and leaking diesel, mixed with raw sewage smell that permeated the vehicle….

The following footage shows some of Old Fumes final hours before finally being abandoned and laid to rest in Floyd, VA on july 30th 2022.

Fun facts:

After Fumes overheated at the Maryland border, our beloved Ebo crawled out of his bunk at 4 in the morning and replaced a belt on the bus motor with limited tools while semi trucks whizzed by on the pitch dark highway at 80 MPH. Miraculously, we somehow ended up actually making it to the Floydfest gig in Floyd, VA and even though we were all beat to shit and team morale was at all time low, we went up on stage and had the most magical Ann Wilson show yet….absolutely amazing crowd.


https://youtu.be/_BE5naUVU_0


The power of music trumps all Thanks for watching guys
July 27th, 2022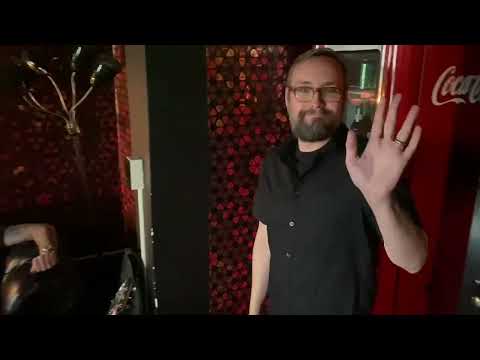 Chapters
00:00
- Behind the scenes on tour
Notes
Great old theater in Port Chester NY…walked around a bit today, cool town. We got a couple special guests tonite in the house…should be fun
TAGS
July 25th, 2022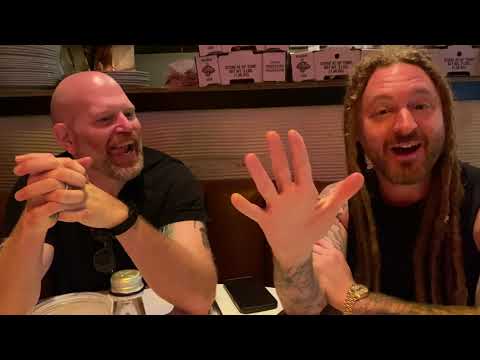 Chapters
00:00
- Where to get a Homeskoolin' tattoo?
Notes
Our bass player, the legendary Tony Lucido is considering getting a Homeskoolin logo tattooed on his arm and he wants you guys to pick where it goes…within reason of course…. you guys know the old rule, anything to kill the time when you are out on the road
TAGS
July 24th, 2022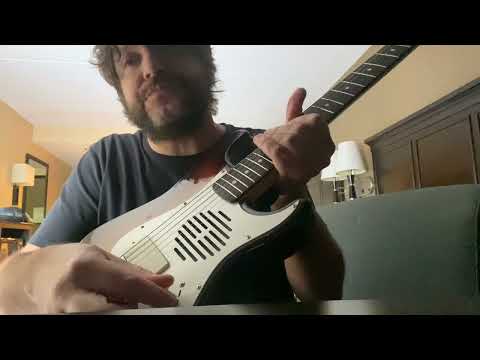 Chapters
00:00
- Raunchy hotel playing
00:41
- Lesson (G/B bend)
01:14
- Fender ST Champ
01:36
- Playing
02:02
- Yuengling endorsement
02:20
- Lesson (Nasty blues cool lick / rake)
Notes
Just another road update from your weird old uncle. Friends for all my drinks!
TAGS
July 23rd, 2022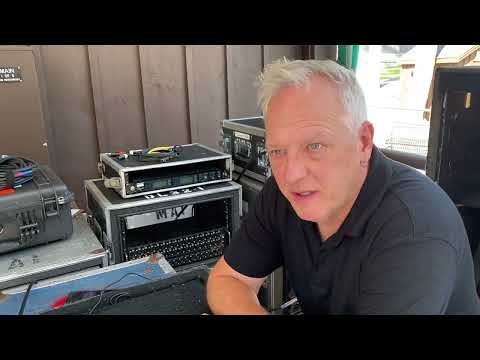 Chapters
00:00
- Tour stop guided tour
04:01
- 70's Les Paul
Notes
To my knowledge, everything about this video is factual EXCEPT it's actually TOMORROW that we play a gig with ZZ Top…sorry guys, it was early when i filmed this.
Starring Eric "Ebo Borash from Ebo Customs Amps and a special cameo at the end by Tony "T Loose" Lucido
July 19th, 2022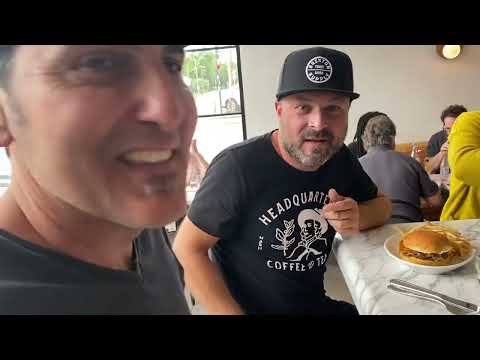 Chapters
00:00
- East Nashville eats
Notes
1) Well, as of today and yesterday, Guthrie Trapp and myself have 3 lovely sounding tracks in the can.
2) The Cafe Roze in east nashville in pretty amazing
3) Brett doesn't eat the bun part of his burgers