January 19th, 2023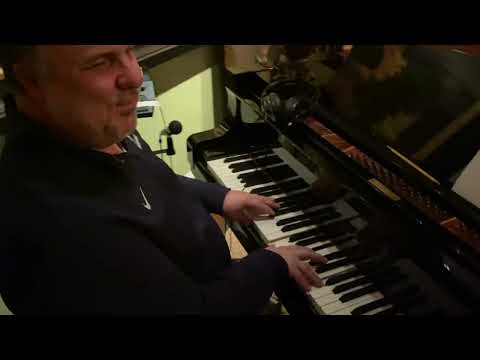 Chapters
00:00
- The most beautiful piano playing
Notes
Gordon Mote takes us through some more of his endless repertoire on a session break during day 8 of the VG sessions....gonna be sad as hell when we have to tear the big top down tomorrow....
Oh....and guys, get a load of this….
https://youtu.be/y1rBpWSQfOc

...and totally unrelated, dig how UNBELIEVABLY musical Phil's drumming is on this track from 1971…my God....perfection
https://youtu.be/MVyrPFAl1cI
TAGS
January 19th, 2023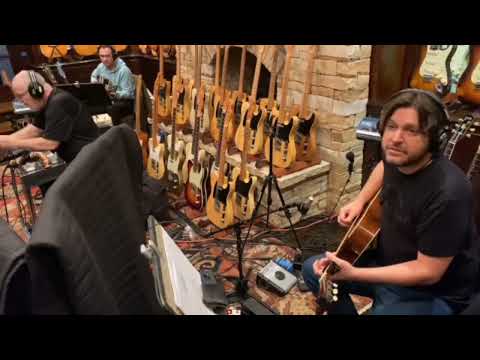 Chapters
00:00
- Session
04:05
- Credits
Notes
This little video was filmed and put together by dearest John Jarvis, piano player extraordinaire and future filmmaker….
at the end i hillbilly spliced on a close up of Paul Franklin's feet killing it on some cryin' steel guitar…absolutely mesmerizing
Thank you John!!
TAGS
January 17th, 2023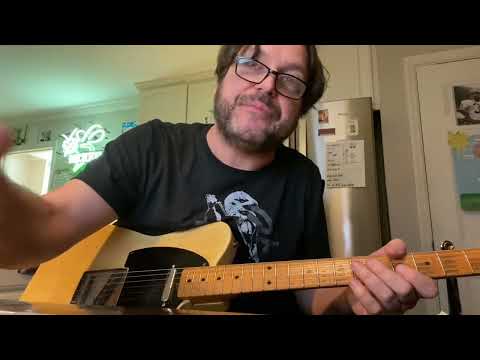 Chapters
00:00
- Plucking some familar tunes on the Tele
01:53
- Hello, folks! / Boat drink
02:20
- Update and Vince Gill project / New subscribers and misunderstanding and welcome
04:14
- VCB (Viewer Comment Bin)
04:34
- Gordon Mote...amazing
04:50
- New guitars? Duesenberg
05:14
- Thank you for comments and support
05:58
- Right hand picking
08:00
- Never let... [them] ...enter your kingdom!
08:30
- Don't change the channel!
08:43
- NFL Dream Team
09:02
- Gear and sounding the same / 99% hands - yep!
10:15
- Alrosa Villa nightclub playing and Dimebag Darrell
10:47
- Dallas Cowboys kicker / Fucking up on the job
Notes
Uncle Larry unsuccessfully tries to transfer the legendary Geoffrey Downes piano masterpiece over to guitar....
It is virtually impossible….i mean, just try these chords ferchrissakes…
F#6
From low to hi
14,13,13,15,16,18
C# over F
13,11,11,13,14,16 (this one is a KILLER)
Eb min 7
11,13,11,11,14,14
for any new viewers here are pertinent links:

if you are learning things and feel led to donate to Uncle Larry's PayPal tip jar use this address:
tombukovac@gmail.com
you can also use venmo
@Tom-Bukovac-1
if you wanna check out Larry's instrumental album go here:
https://tombukovac.bandcamp.com/album...
if you wanna check out the record Larry made with Dean Deleo from STP go here:
https://tripthewitch.bandcamp.com/alb...
if you wanna buy some super comfy Homeskoolin' merch go here:
https://dvg-inc.shoplightspeed.com/me...
January 13th, 2023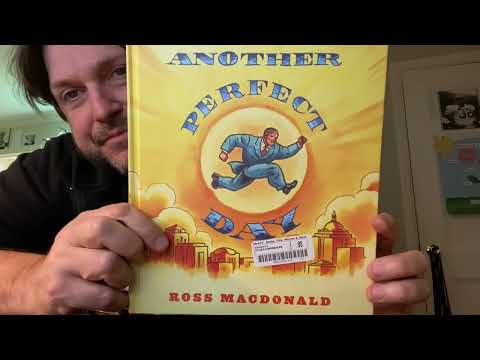 Chapters
00:00
- Great fun with Gordon Mote and friends / Pickin' some Country
01:56
- Hello, cats!
03:30
- Country licks on the SG
04:35
- Lesson: Sliding 6ths
07:09
- VCB (Viewer Comment Bin) / Best kid books
09:28
- Session musician conversations and landscape?
13:10
- Hunting guitars?
14:45
- Great live band / Fender Blackfaces pointing right at you
18:27
- Tuning Nazi guy / Doing better on sound
20:10
- Agreement on when musicians are 13 and what they are listening to
Notes
Uncle Larry likes to pick a simple country and western song once in a while.
Intro footage taken by the legendary John Jarvis
TAGS
January 12th, 2023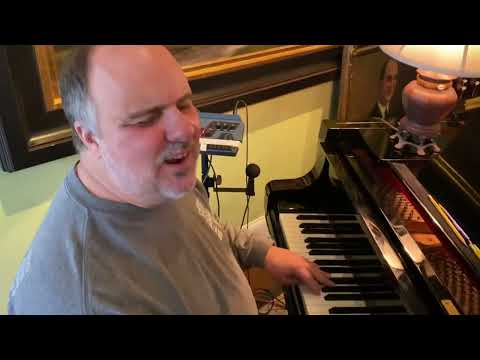 Chapters
00:00
- Gordon showing us a song
03:05
- Top 5 piano intros!
Notes
Gordon and Vinnie discuss the finer points of the great classic country and western piano intros….just FYI…Pig Robbins is knocking it outta the park here. The Ted Williams of piano.
TAGS
January 12th, 2023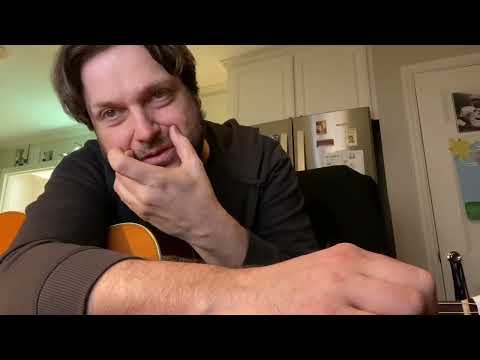 Chapters
00:00
- Little mellow strumming
02:32
- What's up Homeskoolers / Greetings and Jeff Beck
05:09
- Game: Name tracks from an album / That's who you are (age: 13)
08:38
- VCB (Viewer Comment Bin) / Vince Gill and session knowledge
11:45
- Did you ever play football?
13:00
- Stolen guitars?
15:26
- Bring on the Night - Police / Cover songs
16:10
- Thanks and learning from lessons / Stealing knowledge and uniqueness
18:47
- Tinnitis
20:25
- Live stream setup?
20:55
- Amp mainly used? Princeton Reverb
21:38
- Yes - Fragile
Notes
Uncle Larry discusses the important formative years of the typical lifer musician...and more specifically the "magic age"....13
Thanks for watching dear Homeskoolers...
Donation links:
Paypal is
tombukovac@gmail.com
Venmo is @Tom_Bukovac-1
and it's cold out there...getchya a hoodie
https://dvg-inc.shoplightspeed.com/me...
January 11th, 2023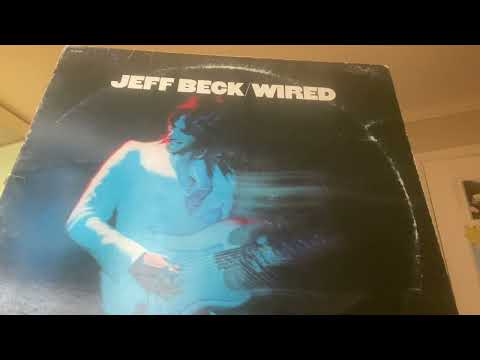 Chapters
00:00
- Deep music
Notes
January 11th…what a day friends.
Also happens to be the one year anniversary of finding my best friend dead in his house on his 55th birthday…
RIP Jeff and Rick
TAGS
January 10th, 2023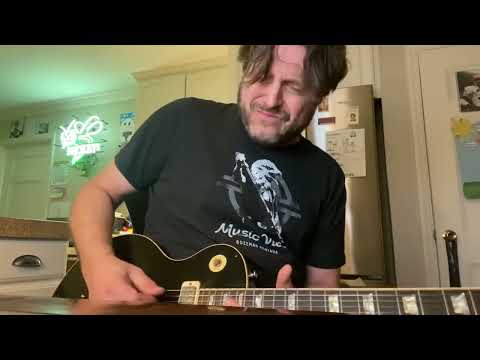 Chapters
00:00
- Cleaner down and dirty
Notes
Uncle Larry explores different degrees of swing and tries to take advantage of some of the naughtier aspects of a shuffle.
January 10th, 2023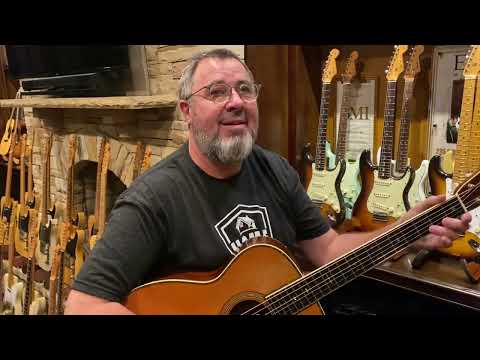 Chapters
00:00
- Plethora of guitars and knowledge
Notes
Day 2 of a 10 day Vince Gill session in downtown Nashville TN
Starring
VG
Jedd Hughes
Jimmie Lee Sloas
Justin Niebank
Matt Rausch
January 9th, 2023
Chapters
00:00
- Reflective playing
04:50
- Morph into Sting - Bring on the Night / Howya doing?
06:00
- The greatest cover songs of all time
07:00
- Lesson: Bring on the Night / Vince Gill
08:20
- NFL cards
09:46
- '54 Esquire from Greg Voros / Playing / Top hat flying off
13:53
- Thanks
14:55
- Lesson: Harmonics
15:42
- Unknown riff from the '80s
16:36
- Lesson: Cars - Since I Held You / Solo
19:41
- The Cars solos story / Band person vs live improv / Test of time
Notes
Uncle Larry takes a ride on a slightly out of tune chopped 54 esquire and reflects on some childhood guitar store memories.....and childhood memories of watching Letterman.
Even the thumbnail pic shows Larry in a very "reflective type" mood.
In truth, sometimes (like tonight for example) i don't even bother to tune the guitar before i do these vids....because i usually spend all day at my "day job" caring WAY too much about tuning...so when i get home at night, and it's just me all alone with my deep Cleveland thoughts it can be very stimulating for me to be a bit out of tune.
It's very freeing, sonically speaking, it's kinda like the emotional equivalent of walking around the house in your underwear.
I hope you guys don't mind.
There is one guy that watches the show that can't help but make a comment every time he hears five seconds of something out of tune on my totally unedited free form stream of conscious videos. I think he's one of those unfortunate dudes who has to tune/edit/pocket shitty vocals on pro tools all day for bad local bands.
He probably also has a hard time enjoying led zeppelin and beatles records.
I've noticed that some people seem to feel really special when they can point out things that are "out of tune"....sometimes i think they think they are the only people that can "hear" it.
At any rate, thanks for watching guys
If you feel led:
the PayPal tip jar is always there...lurking...
tombukovac@gmail.com
so is that venmo one...
@Tom-Bukovac-1