March 6th, 2023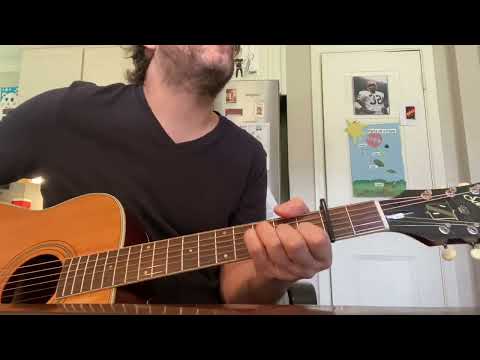 Chapters
00:00
- Lynryd Skynyrd - Tuesday's Gone / Showing to respect to a passing of a great
Notes
R.I.P. Gary




If you guys want one of these 200 signed prints go to www.ziggysartstudio.com
March 5th, 2023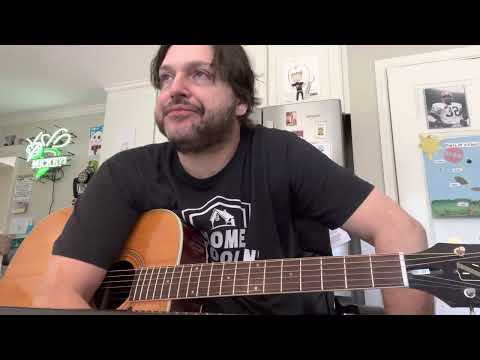 Chapters
00:00
- Outer world playing
00:50- Hello, friends!
01:45
- Passing of a great musician Michael Rhodes / Stories
Notes
Well, all the bass players in the world just went up one rung…..goodbye Mick
March 4th, 2023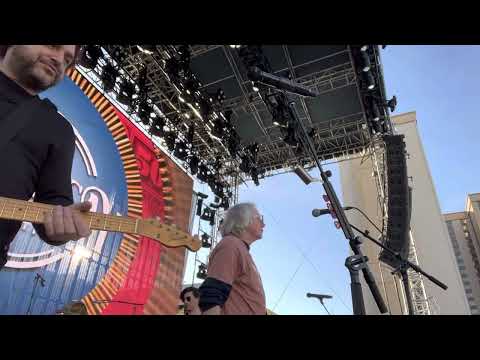 Chapters
00:00
- Little behind the scenes with some great players
Notes
Vegas baby…if anyone is bored today in Vegas come to the free show downtown….starts at noon.
We got Billy Gibbons, Vince Gill, Kevin Cronin, Kenny Wayne, Kenny Aronoff, Mikey Mills, Jimmy Irsay, Mikey Wanchic, Billy Branch on the harp, and some other crabby old guy who's name I can't remember.
We had to move the show time up because of approaching inclement weather.
Millsy and I have a lot of fun over on stage right….never stop laughing…or drinking. He's a lovely guy and i appreciate the fact that he always puts up with me and my little camera.
March 2nd, 2023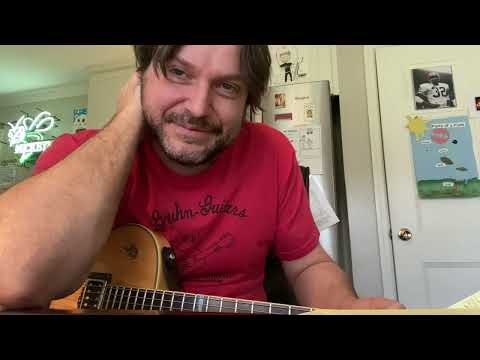 Chapters
00:00
- Cars - Let the Good Times Roll / jammin'
01:44
- Checking in
02:38
- Old Cars song / Darren in Cars tribute band
03:08
- Lesson: Harmonic bit of "Let the Good Times Roll"
03:50
- Thanks for comments / Connection all over the world / New viewers
05:50
- VCB (Viewer Comment Bin) Numbskull : FailedRockStar : StringLocker
06:15
- What inspires you more: Guitar or Amp?
06:53
- Hybrid picking style and making a living
07:54
- "Sad music from a sad man"
08:25
- What style of music? / Caveman Rock to Jazzer
09:33
- Blues over Major
10:35
- Example: Blues over Major
12:28
- What style is left? / Allan Holdsworth
13:42
- Taxes and sports
15:30
- Lesson: Speed picking thing / Loose wrist
18:09
- Bridge pickup on Duesenberg vs Les Paul "Burst"
18:20
- Duesenberg pickup height
18:45
- Duesenberg: Great creamy, crunchy lead tone / Powerful crunch playing
19:45
- Burst: Growling, howling, singing amazing tone of the Les Paul
20:35
- Les Paul pickup height
Notes
Uncle Larry rips into the viewer comment bin with a vengeance
March 1st, 2023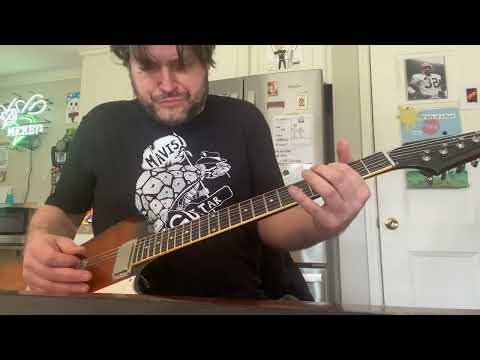 Chapters
00:00
- Working those fingers with a little reverb.
Notes
Uncle Larry tries to get blood out of a Firebird.
TAGS
February 27th, 2023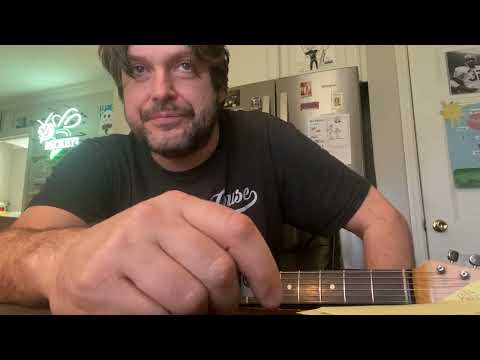 Chapters
00:00
- Some plucking around
01:30
- Hello, everyone!
03:11
- Senn guitar
03:22
- Paper or plastic / "Save the planet"
04:25
- VCB (Viewer Comment Bin) / '60 Tweed Princeton / Strat and pickups
05:54
- Lynyrd Skynyrd thanks
06:25
- New pre-scribers / Rotten apples and hiding users
07:23
- '58 Gibson EMS 1235 Hollowbody Doubleneck / Story
10:54
- East Ohio thanks
11:36
- Lesson: Tablature chord Dmin7 / "Instant Larry"
12:51
- Shameless plug
14:25
- Outro playing
Notes
Monday morning coffee talk and VCB with Larry.
link to COMFY HOMESKOOLIN MERCH
https://dvg-inc.shoplightspeed.com/me...
link to TRIP THE WITCH CD's and T SHIRTS
https://shop.bandwear.com/tripthewitch

and our boy ziggy at ziggysartstudio.com has a little something special planned to commemorate the 200th Homeskoolin' episode
and totally unrelated.....as ludicrous as this is....i GUARANTEE you won't be able to stop watching it til the end
February 25th, 2023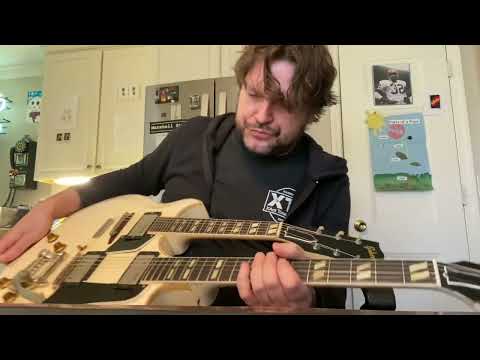 Chapters
00:00
- Building and delivering a heartfelt tune
Notes
for all the folks that woke up one day and discovered that their whole town had been poisoned by a toxic train goin off the tracks...coulda happened to anybody anywhere.
TAGS
February 23rd, 2023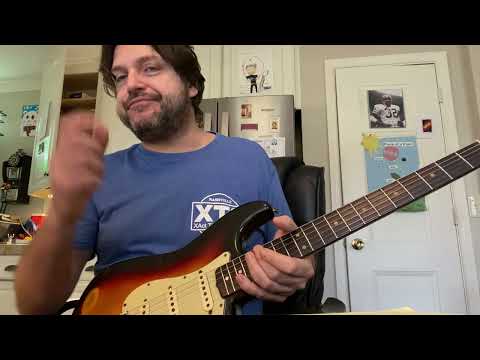 Chapters
00:00
- Starting out with the "Hounds of Hell" / Hello, friends!
01:22
- Lynryd Skynyrd love
02:55
- Lesson: Unison bend - you know that one thing
03:45
- Skynyrd using it to great effect
04:33
- "Working for MCA" study
05:55
- Devilish bend / Prog music
06:50
- Lesson: Overbending the root note (Tony Iommi too) / "Hounds of Hell"
07:40
- "Poison Whiskey"
08:45
- Example of "Hounds of Hell" (Poison Whiskey)
10:00
- "I Ain't the One" / Reverse cymbals
10:37
- Good hook (I Ain't the One)
10:49
- Behind the solo / Rehearsal and work
11:28
- Genius example and never the same (I Ain't the One)
12:13
- Weird groups of 3 / So tight and rehearsed
12:48
- The Allman Brothers Band vs. Lynyrd Skynyrd (Don't get pissed)
13:25
- Iron fist of Ronnie Van Zant
14:30
- Back to weird transistions (Saturday Night Special) / Counting out bars
Notes
Early morning bed head Larry gets a little choked up reminiscing about one of his alltime favorite bands.
February 22nd, 2023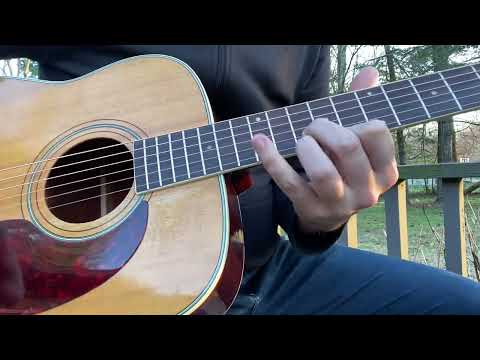 Chapters
00:00
- Amazing acoustic plucking
Notes
Larry out on the back porch on a beautiful day in sunny downtown nashville tennessee.

If you like the sound of this old harmony sovereign look up a fella named james burkett from dothan alabama...he does them up reeeal nice

totally unrelated, check out this old tune next time you need a good cry...jesus
top 10 greatest lyrics ever written?
"Passing Afternoon" by Samuel Beam
"There are times that walk from you like some passing afternoon
Summer warmed the open window of her honeymoon
And she chose a yard to burn but the ground remembers her
Wooden spoons, her children stir her Bougainvillea blooms
There are things that drift away like our endless, numbered days
Autumn blew the quilt right off the perfect bed she made
And she's chosen to believe in the hymns her mother sings
Sunday pulls its children from their piles of fallen leaves
There are sailing ships that pass all our bodies in the grass
Springtime calls her children until she lets them go at last
And she's chosen where to be, though she's lost her wedding ring
Somewhere near her misplaced jar of Bougainvillea seeds
There are things we can't recall, Blind as night that finds us all
Winter tucks her children in, her fragile china dolls
But my hands remember hers, rolling around the shaded ferns
Naked arms, her secrets still like songs I'd never learned
There are names across the sea, only now I do believe
Sometimes, with the window closed, she'll sit and think of me
But she'll mend his tattered clothes and they'll kiss as if they know
A baby sleeps in all our bones, so scared to be alone"
February 18th, 2023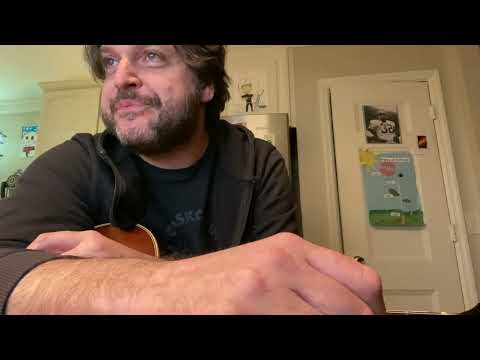 Chapters
00:00
- Acoustic jamming
04:18
- It's Larry /
Rig Rundown
05:10
- Long session
05:42
- Tuning and playing
06:48
- Hillbilly b7?
09:03
- Loose and limber hands
09:49
- Willie Nelson is NOT dead / Stories about mother
14:23
- VCB (Viewer Comment Bin) / Acoustic guitar and scratches
15:19
- Derek Trucks / Derek Trucks story
16:45
- Beating the hell out of an instrument / Dynamics
17:50
- Burt Bacharach
19:30
- Otis Gibbs
19:53
- Smoke some weed / Rick / Beer
21:42
- Why are we here? / Life
Notes
If you like the ones where Larry just rambles on and on...well...then this one is for YOU