March 31st, 2022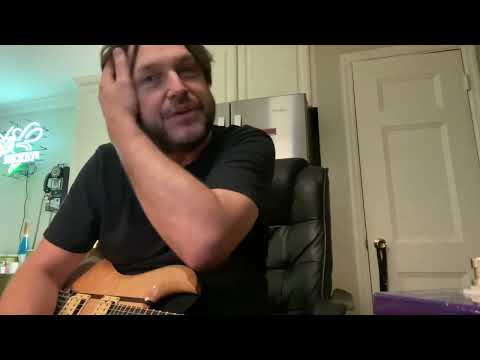 Chapters
00:00
- Far out playing with some tastey boost
08:15
- Hello, friends! / 1978 BC Rich Super Eagle
09:00
- Barracuda Analog Flanger
10:10
- Tuning / Super Eagle boost
11:26
- Digital EQ built into a pickup
12:45
- Busy Summer coming up / Ann Wilson
14:00
- Castle Recording Studio
14:40
- 2 chord intro jam lesson
Notes
A totally improv stream of unconsciousness ramble from a guy who worked all day….and a look at some summer plans.
March 31st, 2022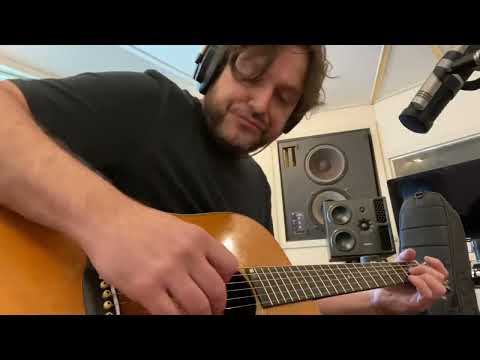 Chapters
00:00
- Under Pressure lick and story / Waiting around
05:35
- Start recording / Beautiful playing
16:25
- Chord chart
Notes
A day in the life of Larry.
March 28th, 2022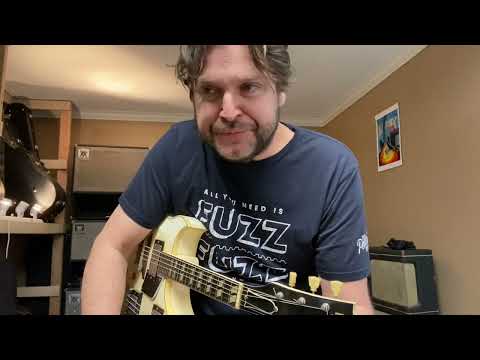 Chapters
00:00
- Playing the double-neck with bliss resonance
02:42
- Hello, friends! / Guitar show
03:50
- Son into guitars / Inspirational message about kids
05:36
- Deals at guitar show
05:54
- 1958 Gibson EMS-1235 hollowbody double-neck
07:07
- Demonstration
08:36
- 1967 Marshall PA 50 watt plexi
09:00
- Pedal trading / Pre-Rocked Pedals / Lessons coming
Notes
A brief chat on sympathetic string vibrations on double neck guitars….fatherhood…and the virtues of vintage guitar shows…
Companies mentioned in episode are
Pre-Rocked Pedals
Diablo Guitars
Abalone Vintage
In this video Larry is plunking a 1958 Gibson EMS-1235 hollow body double neck through a 1967 Marshall PA 50 watt plexi.
Thanks for watching the show friends
March 25th, 2022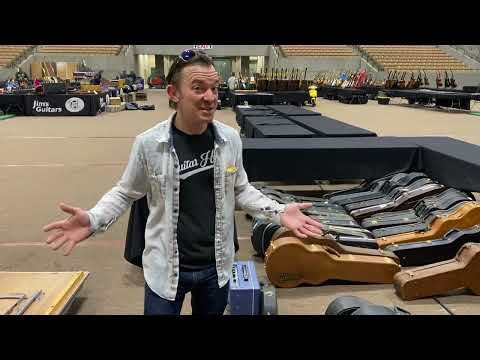 Chapters
00:00
- Setting up vintage guitars for display in Franklin, Tennessee
04:02
- Etiquette advice
08:42
- What should customers stop doing? / Have a starting price
10:12
- Customer has a fake guitar?
Notes
The lovely and talented Drew Winn from Guitar House in Tulsa explains the do's and dont's of a typical vintage guitar show type scenario….with some prodding by yours truly.
March 22nd, 2022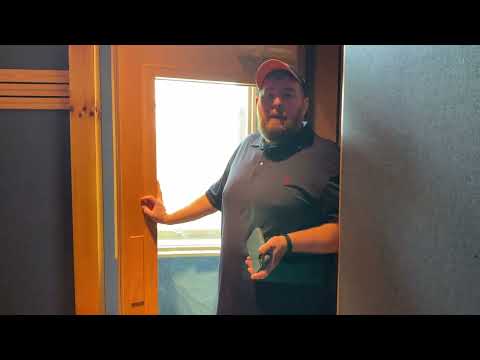 Chapters
00:00
- Home studio tour and live streaming
Notes
Ok lads….if you wanna watch the session today go to:
https://www.twitch.tv/videos/1433535141?tt_medium=mobile_web_share&tt_content=vod
We should be online within the next half hour
March 19th, 2022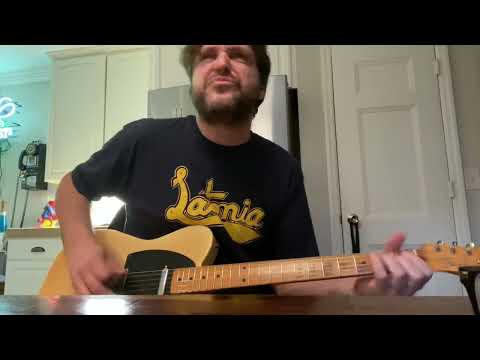 Chapters
00:00
- Country pickin' jam
Notes
Sorry guys, my kids are outta town for a week…i got too much time on my hands haha….
TAGS
March 19th, 2022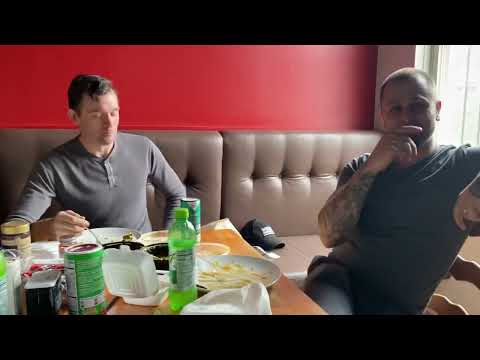 Chapters
00:00
- Gruhn Guitars Inc.
00:37
- Sprinkler system amp wrap
02:28
- George's overrated guitar? Gibson SG
08:36
- Greg's overrated guitar? Rickenbacker
09:46
- Les Paul and the SG
10:27
- Discovery of old guitars / Michael Bloomfield influence
13:24
- Tony Iommi's weren't Gibsons / Redesigning the SG
15:15
- Bloomfield influence cont.
16:56
- Les Paul
19:10
- Unbelievable guitars
25:10
- "Store's best customer" / Collection / Inspiration
28:41
- What guitar would you love to have?
31:39
- Guitar price "bubble"? / New generation of guitar buyers
36:05
- Heavy Metal / Women buyers / Inflation
38:18
- Guitar is a physical art you can feel, hear, and is alive
41:00
- Optimist vs. pessimist truth
42:42
- "Hot tip" of what is going to be valueable?
43:49
- 70's to present guitars
44:07
- 335 vs. Bursts prices
46:33
- "If there were a guitar...would be buying." / Guitars bought
47:49
- Not vintage guitar?
50:43
- Guitar to turn to crap? / Difficulty in supply / Bolt-on copies / Luthier
53:23
- New instruments from new builders and opinions
54:30
- 2 names of builders that are good? Hugh Hansen, Paul Newson
57:19
- What are some of the things missing from builders who are missing the point?
61:52
- Best craftsmanship in guitar making?
Notes
Maaaaaaaaaany things to think about…..
Starring:
George Gruhn
Greggy Voros
Joel Watrous
David Kreisel
and some sweet woman who's name we don't know (Cheryl)
Filmed on 3/19/22 on location in the infamous break room of the greatest guitar store in the world.
March 18th, 2022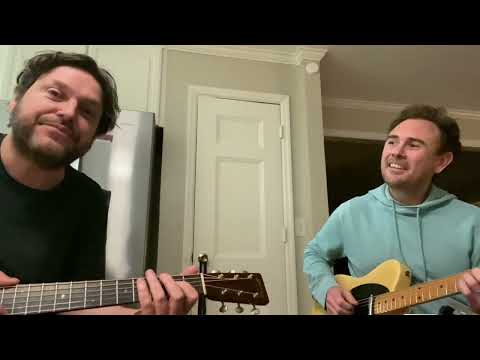 Chapters
00:00
- Guitar playing and conversation with Jedd Hughes
Notes
Long form Friday night convo…Larry hangs out with one of his favorite humans and oldest friends on this earth….Jedd Hughes.
TAGS
March 18th, 2022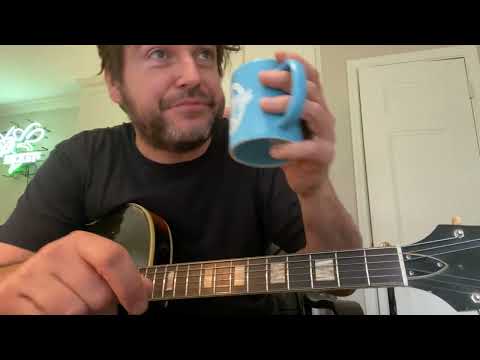 Chapters
00:00
- Country/Blues pickin' with some sweet feedback
03:05
- Hello, friends! / Sending things in the mail
04:20
- Olds Cutlass / Cleveland rust
05:25
- String change / Life is hard enough
07:14
- Time enough to master/expert level 1 thing
08:39
- Harmony Meteor
09:40
- Coming out to Nashville? / Professional musician
Notes
I'm skipping Volume 133, since there were inadvertently two Volume 128's…so if anyone ever tells you they have seen the "lost episode 133" you KNOW they are totally full of shit.
and...just for the memory books..the first video description from Corona Lessons Volume 1, back in March of 2020, that you guys probably didn't read.
"My attempt at lifting the spirits of my fellow man up a bit in this fucking crazy time of world crisis....stupid virus....and furthermore....
Even though i basically stay home and play the guitar all day anyway, I'm not comfortable with the fact that now i HAVE to stay home and play the guitar all day.
I hear all of you who suggested that I do "Skype" lessons or something...unfortunately this is the best I can do....until i learn what "Skype" means...
and also, for anyone that might be thinking to themselves "man, Tom Bukovac sure has been putting up a lot of youtube videos lately...who does he think he is...some kinda celebrity??" ....keep in mind that i participate in ABSOLUTELY ZERO social media of any kind. I have very strong beliefs that social media is the downfall of all mankind....
although it can be argued that youtube itself is a form of social media, i feel like it gets a pass because it can actually be "educational" ....and because it can actually be "cool"...and unlike the other forms of social media, it isn't a "total waste of time" solely invented to "feed the ego" while simultaneously robbing the world of any of the "beautiful mystery" it once had....
wow, lookie there....my first RANT..."
March 14th, 2022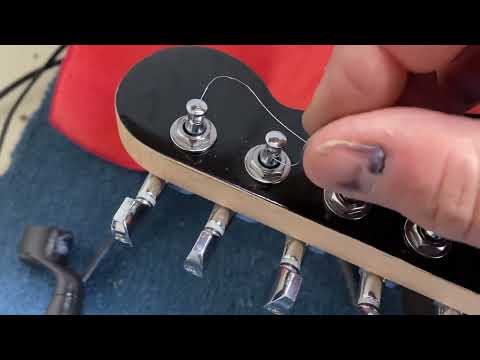 Chapters
00:00
- Issues with strings.
Notes
Can we PLEASE stop this horrible horrible plague that has become an epidemic in the world of guitar???
TAGS