October 20th, 2022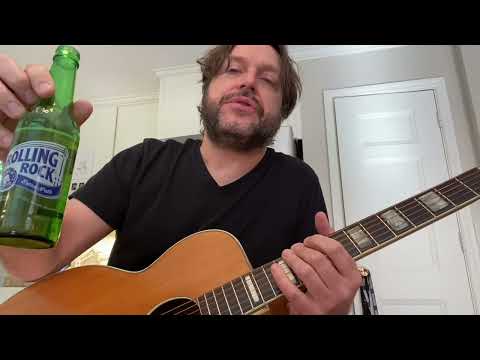 Chapters
00:00
- Little acoustic jamming
00:22
- Hey guys! / PSA about "ass pipe"
Notes
The scam bots are back.
The best thing you can do is just report it to youtube.
Don't fall for it kids….it's just the work of a bunch of failed rockstars and string lockers.
Cool spectre at the end of this vid right as the power went out right?
Those are just my angels that tell me what notes to play…glad they are around
TAGS
October 20th, 2022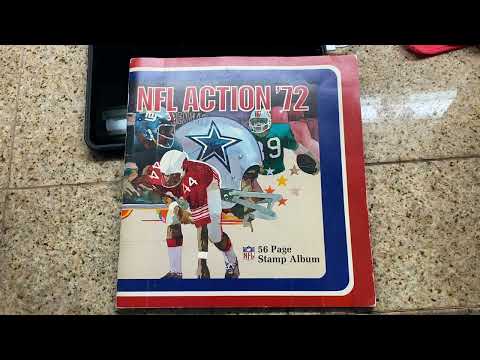 Chapters
00:00
- Stamp book
Notes
Thank God for Ebay….say it with me people….
"Thank God for Ebay"
I figure if I am giving away 45 years worth of licks for free, the least you non football fans out there could do is suffer through a 2 minute video that has nothing to do with guitar, solely for the sake of pure nostalgia... man, just the smell of this 50 year old book takes me back....
TAGS
October 19th, 2022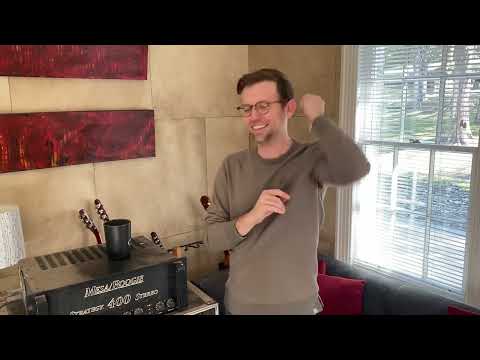 Chapters
00:00
- Rack gear exploration
Notes
Hello friends, if Toto is your Beatles, this video is for you.
If you are NOT a fan of the 80's and 90's west coast session scene, this video is NOT for you….and i suggest you potentially try another video.
Please send offers to:
brandooli.hood@gmail.com
For the record, Dann Huff is one of the most quality human beings i have ever been around.
Anyone that knows him or has worked with him, like the two beautiful fellas in this particular video, will tell you the same thing.
He is just a lovely person on every level, and he has earned all of his many achievements in this world with his absolutely amazing set of ears….
I have spent countless hours on the other side of the glass from this fella over the last 20 years or so…and i will tell you first hand that he hears EVERYTHING…..and i mean EVERYTHING.
You cannot "sneak" ANYTHING past Dann, and trust me, nobody is "sneakier" than me when it comes to "sneaking" stuff on sessions.
Brandon Hood is a straight shooter, a hard worker….one of my favorite producers to work with. He is the guy who single-handedly pulled me out of my three year retirement from sessions, and i will never let him live that one down.
Seth Morton is a beautiful guy, a FANTASTIC engineer and he is AVAILABLE TO HIRE for all your recording needs.
TAGS
October 18th, 2022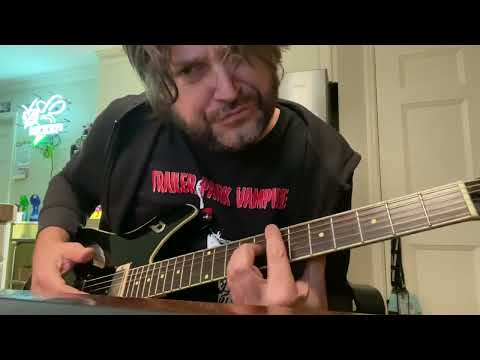 Chapters
00:00
- Country Blues playing for YouTube watcher Teddy Boy
Notes
Thanks for watching kids
TAGS
October 17th, 2022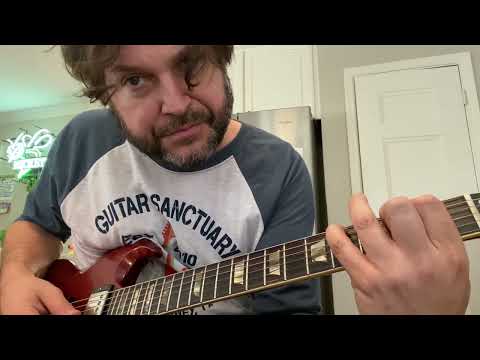 Chapters
00:00
- Bass loop playing
03:00
- Hello, class! / Update
04:03
- '63 SG / Playing
07:17
- Lesson: Chord changes
09:11
- Playing over loop - winging it and winning
13:12
- Thanks
Notes
Uncle Larry makes a crazy loop in front of God and Everybody….and takes a ride on a stolen 63 SG….
Fall is here
Chargers minus 4.5 tonite…thoughts?
October 16th, 2022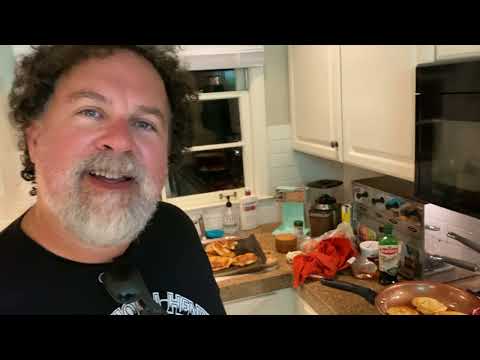 Chapters
00:00
- Cooking
Notes
Happy Sunday Homeskoolers
Go Eagles
Tonite's episode starring
Nick Govrik
Steve Gorman
Uncle Larry
and the little boys
TAGS
October 12th, 2022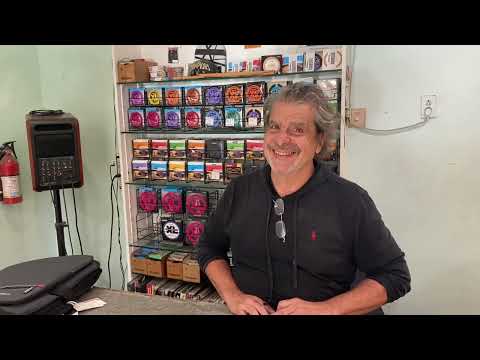 Chapters
00:00
- Field trip tour / In depth talk about guitar shop stuff
Notes
Starring
Bryan Sutton
Nick Drushel
Joe Glaser
Uncle Larry
Thanks for watching guys
October 11th, 2022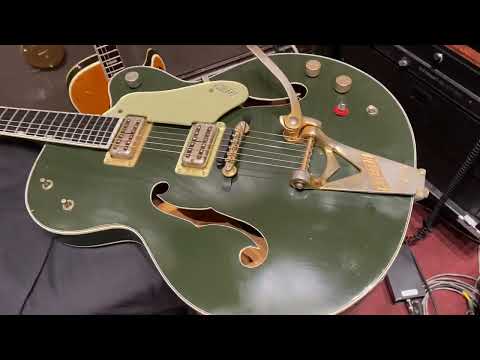 Chapters
00:00
- A little tour around the instruments and microphones
01:48
- '62 Country Club
02:31
- Gibson Custom
03:15
- Pedals / treble booster (R2R Electric) / Ebo / Tranzformer (api select)
Notes
Day two of a four day record project for Morgan Wallen and Joey Moi at Blackbird Studios in Nashville TN. There is enough gear in this place to kill an elephant. Thought i would give ya a little tour Hope you enjoy
October 10th, 2022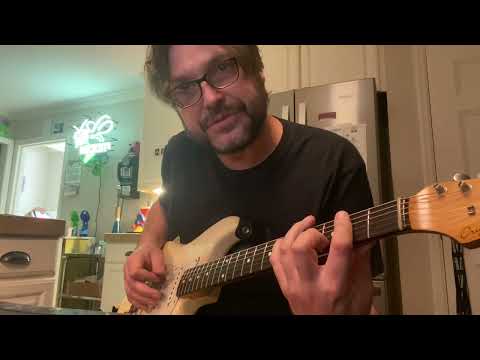 Chapters
00:00
- Plucking some tunes
04:43
- Hello, friends! / High Life
05:15
- Ampeg amp
07:07
- VCB (Viewer Comment Bin)
07:17
- Lesson: Strumming like a pendulum / "Scrape the beat"
09:48
- Tone knob use
10:33
- Fruit of the Loom and brand t-shirts
11:07
- Pickup brightness
11:35
- Dream music? Absolutely
11:59
- Bayou rocker / New ideas keep flowing
13:21
- Danocaster Tele for sale / playing
15:45
- Cheifs / Sessions / Thanks to Homeskoolin crowd
Notes
After a long day of sessions, Larry plunks his old Strat through a really fun old '64 Ampeg ET-2 and answers a few questions from the VCB.
October 9th, 2022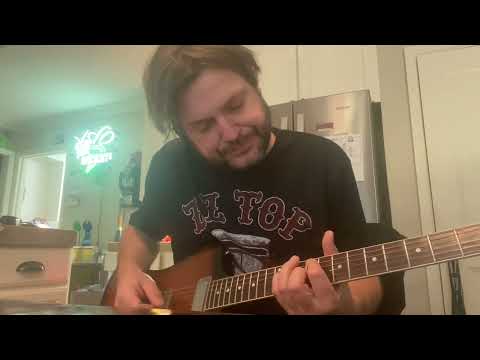 Chapters
00:00
- Funky playing on the bass
04:06
- Hello, class! / Loop
04:42
- ZZ Top swag / Sessions
05:32
- Lesson: Loop chords and little tablature
06:41
- Overdubbing loop and hitting out of the park
11:00
- Insight thoughts during playing / Motif or theme
11:54
- Steve Hackett and certain tricks / decending 6ths
13:35
- Firebird guitars / Brightness 250k vs 500k pots
Notes
I took a brief hiatus from some heavy gambling to film this little odyssey…this one goes out to Ray Dietrich…who changed the world forever in October of 1962…exactly 60 years ago…wow

Big thanks to all those who watch regularly and steal all my licks and concepts…use them in good health my friends.

Today's amplification provided by Benson Electronics from Portland Oregon…the model is a very limited run of 3x10 tweed Bandmaster clones they recently made called a "Benmaster"

somewhat inconsequential side note:
from
3:04
to
3:06
is a good illustration of the kind of musical "telepathy" that can only come from one person...(the subconscious break in the rhythm in EXACTLY the same spot on both instruments)...that kinda shit fascinates me.

Paypal tip jar is tombukovac@gmail.com
Venmo tip jar is @Tom-Bukovac-1